Stratford Athletics Club Awards Evening - Success for Shottery Girls!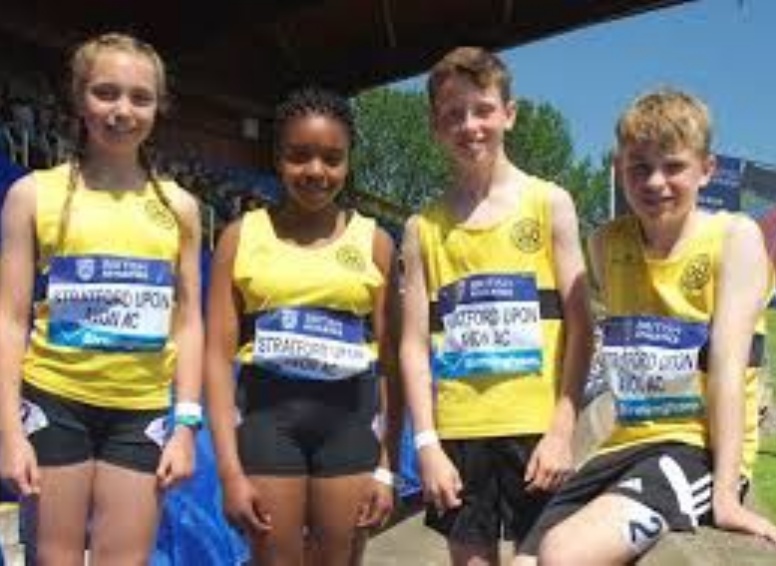 Read the following review written by one of the award winners, Amelia Leighton...
On 29th October, Stratford Athletic Club held an awards evening which I attended. Around 300 people were at the event and there were many awards being given.
A few weeks ago, the whole athletics club turned out for the Club Championships, where all the athletes in their respective age groups compete against each other for the trophy. After completing a run, jump and throw, (hurdles, long jump and javelin) I was fortunate enough to win out of the U13 girls. This was a fantastic finish to my season which had also included our Heart of England League Division 1 team receiving a Silver medal and our Sportshall League team winning Gold!
There were also other awards to be won on the night such as: Most Improved Athlete, Junior Athlete Of The Year and Cross Country Runner Of The Year.
I also collected the Star Of Tomorrow award, which is awarded to the young athlete who is versatile across all of the events and holds good prospects for the future. I was particularly excited to win this award, because the people who have won it previously have gone on to do amazing things.
A few months ago, the school put forward a team to compete in a county combined events competition. Our Junior team (myself, Charlotte Cappendell and Jasmine Simon) won overall, Imogen Sheppard (Year 10) won the Pentathlon and myself the Quadrathlon. Due to our success in this school competition, Imogen and I jointly won the Athletic Club's Junior All Round Athlete award. I was thrilled about this because I was really pleased that my efforts within school were being recognised by my club.
Amelia Leighton, Year 8
(Image from the Diamond League at the Alexander Stadium)