Cambridge Chemistry Challenge News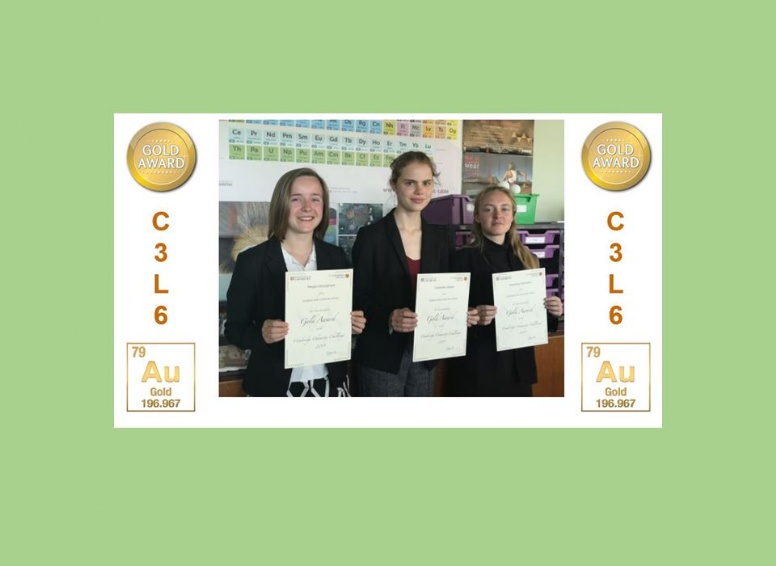 In June 2019, Year 12 students competed in the Cambridge Chemistry Challenge. This exam, set by the University of Cambridge, aims to stretch and challenge students interested in Chemistry, take them significantly beyond the A-level specification, and encourage them to think about Science in the way they would at university.
An impressive twenty students have received awards in this competition:
Charlotte Arben, Megan Brougham and Vanessa Gansicke achieved Gold awards, coming in the top 10% of entrants (in the top 865 students nationally).
Sarah Isaac, Priya Majevadia, Georgie Mountford, Charlotte Pound, and Imogen Sheppard achieved Silver awards.
Yifei Bian, Emma Coates, Sarah Fleetwood-Walker, Andi Gregory, Madeleine Hoare, Phoebe Lawrence, Catherine McCormack, Isobel Oliver, Rose Skirrow, Charlotte Stobart, Matilda Watts, and Winky Yang achieved Copper awards.
Well done to everyone who took part - a fantastic achievement.
Dr J Geden - Chemistry Teacher