SGGS Highflyer Heads To Cambridge University With Help of OCR Bursary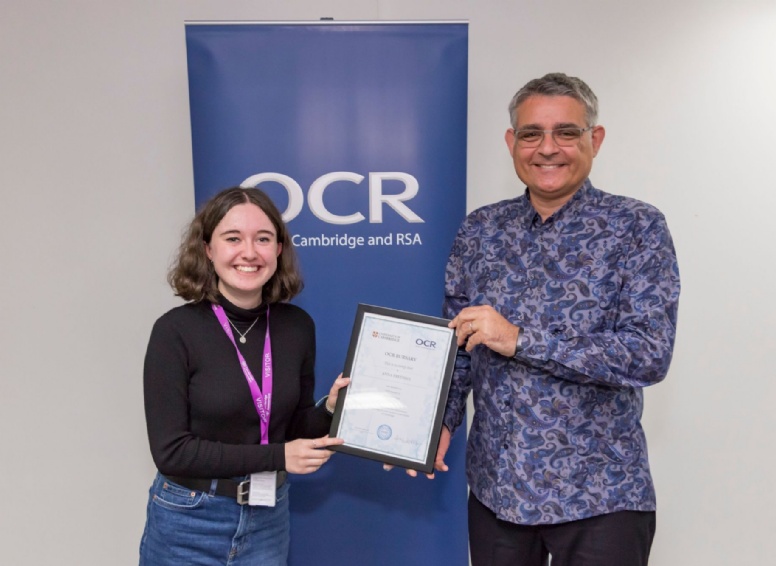 Please enter an introduction for your news story here.
SGGS sixth former (now alumnae) Anna Freeman has won a place to study English at Churchill College. She has also won a bursary to support her as she embarks on her bright, bright future. In response to the news, Anna said, '"I feel incredibly lucky to have won the OCR bursary. Before, I was really unsure about how I was going to afford university - but thanks to the bursary I know I won't need to worry about money, so I can focus more on my degree and enjoy my time at Cambridge!"
Anna's teachers at SGGS said, "Even within our academically able context, Anna stands out as an exceptionally talented student of English. With no family history of academia she has been relentless in her pursuit of knowledge, taking and creating every possible opportunity to learn. Anna was an integral part of our school and sixth from community, giving her time with great enthusiasm and generosity. She was a key driver in all our school productions and in setting up and running an arts committee."
Now in its 16th year, the OCR bursary helps students in the West Midlands to make the most of their studies at the University of Cambridge. The bursary fund arises out of OCR's historical association with the West Midlands Examinations Board. OCR, which is part of Cambridge Assessment – the University's international examinations group – incorporated the West Midlands Board at one time. OCR has had a base in Coventry for more than 25 years.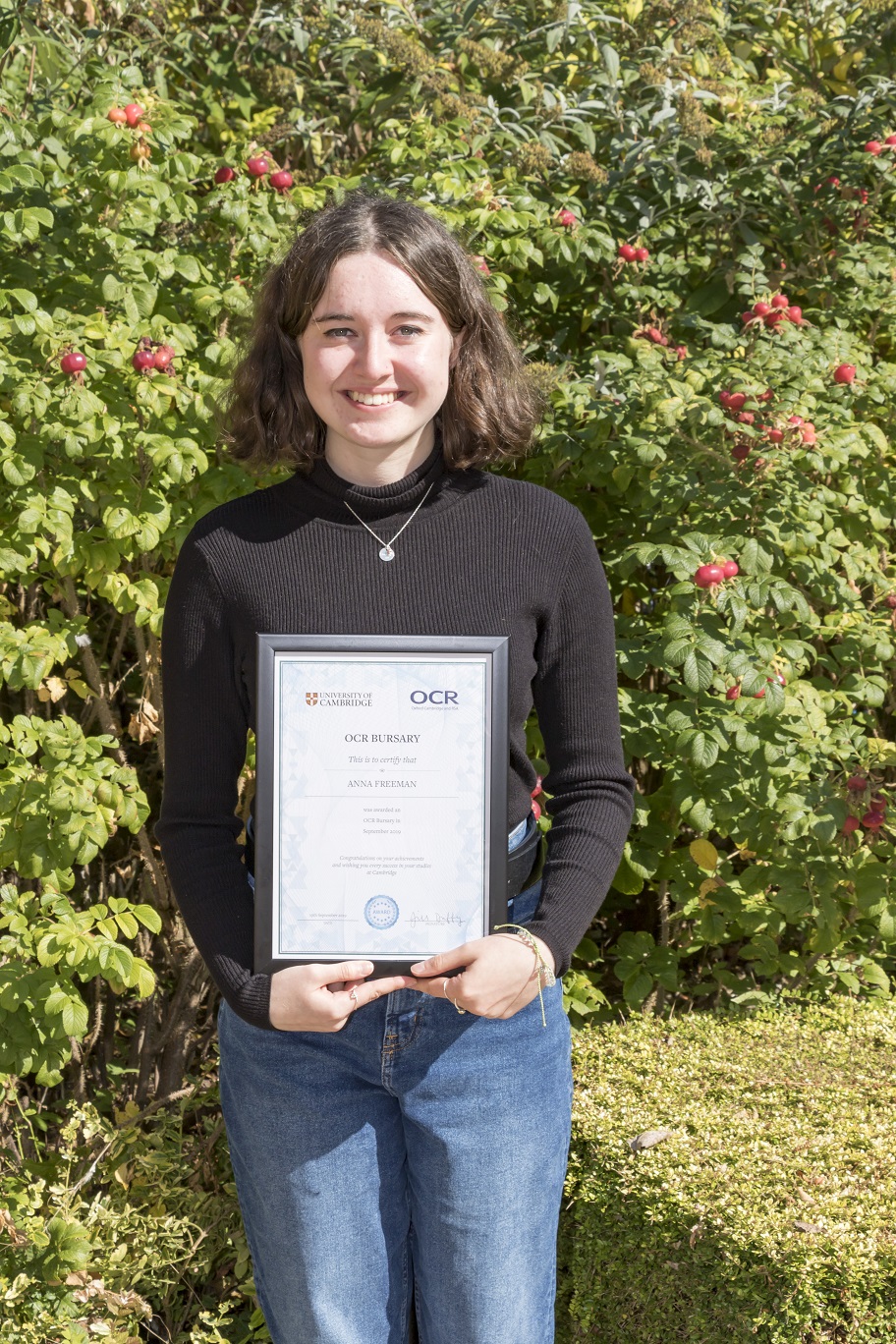 Excerpt from the OCR Press Release
Thirteen of the West Midlands' most talented A Level students, described as "remarkable", "outstanding", "extremely gifted" and "exceptional", have won bursaries from exam board OCR to support them with studies at the University of Cambridge.
The students, all of whom are about to begin studies at Cambridge, will receive £3,000 for each year of their undergraduate studies. This will allow them to make the most of their time at university rather than worrying about money. The students attended schools and colleges across the West Midlands, including in Birmingham, Coventry, Redditch, Uttoxeter, Bromsgrove, Cradley Heath, Stratford and Shrewsbury. They will be studying degrees in Medicine, History, Natural Sciences, Geography, English, Law, Engineering and Psychological and Behavioural Sciences.
The bursary winners were celebrated at an event at OCR's Coventry offices on 19 September. Congratulating the students on their achievements, Saul Nassé, Chief Executive of OCR's parent organisation, Cambridge Assessment, said: "We feel lucky to play our small part in helping these 13 outstanding students with their studies at Cambridge University. They won places at Cambridge, so they are all academic high flyers but they have other talents too. Many have supported other students in their schools and carried out voluntary work in their local communities. There are also gifted musicians, performing artists, sportspeople, debaters and science and maths competition winners amongst them. It has been great to meet them today, along with their families and the teachers who have inspired and supported them. I am sure they will all flourish at Cambridge University and I wish them all the best for their time in college and beyond."