SGGS Students' Imagination Shines Through in Celebration of World Book Day 2020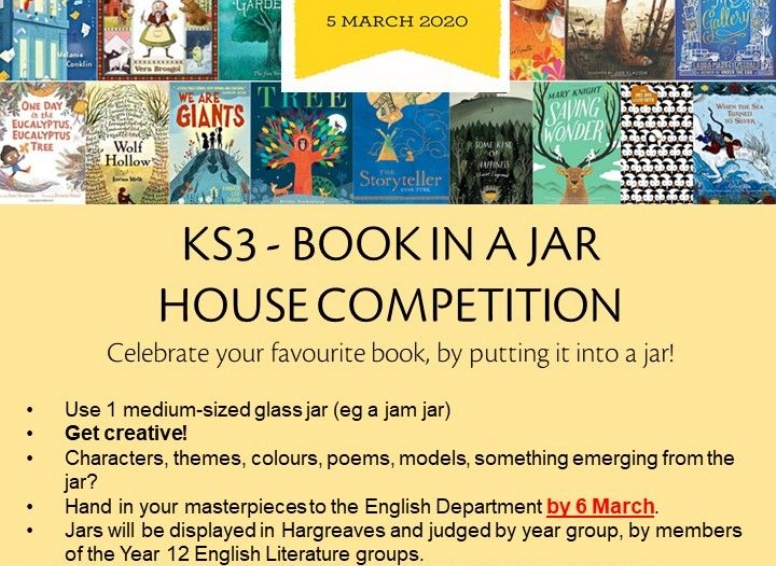 Please enter an introduction for your news story here.
SGGS Key Stage 3 students celebrated World Book Day (March 5th) by putting their creative powers to the test when they were set the task of producing a 'Story in a Jar.' Students were given the brief of condensing one of their favourite novels into pint-size proportions: to compress an entire novel within a jam jar.
The results were simply astonishing. Over three hundred miniaturised versions of classics, thrillers, fairytales and romances were displayed in the school foyer. Not only did this reflect the breadth and scope of students' reading but similarly the precision and thoughtfulness that went into every Lilliputian decision.
Visitors, students and teaching staff alike have been captivated by this sweeping glass house display. Our congratulations go to the winning students:
Year 7 - Rhuja Ingham , Phoenix , Little Women;
Year 8 - Megan Rowan , Cygnus , TheTiger Who Came to Tea;
Year 9 - Lily McGarty , Ursa, The Lie Tree.
They will receive prizes and House points. Our list of Highly Commended entries will also be receiving House points.
Our thanks also go to all the students who contributed to this wondrous, literary installation, and to our Year 12 A-level English Literature judging panel.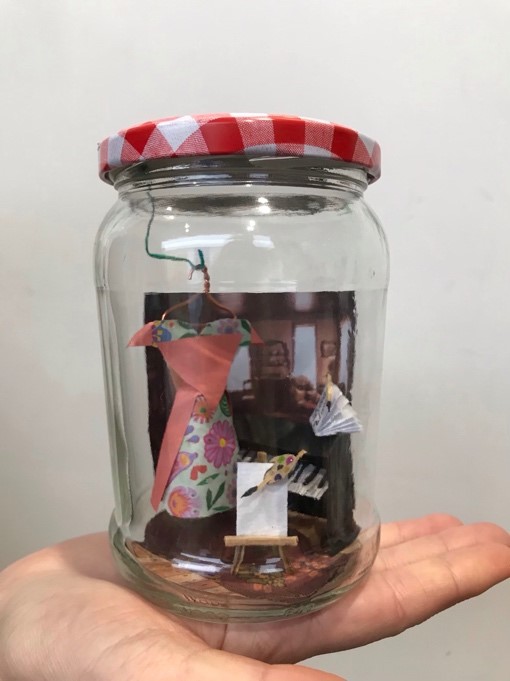 Judges Comments: We loved the creative references to each character in the book and the amazing attention to detail (the pattern on the dress, the writing on the book and the paint brush and palette). She has obviously thought about each detail carefully and has shown a great connection with the book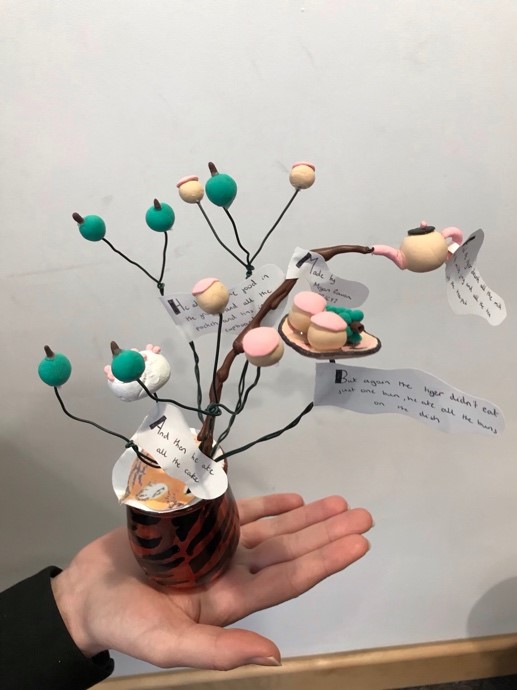 Judges Comments: We loved the unique and creative approach to the task. She has presented the plot of the book in a very creative and clever way. We especially loved the way she turned the jar itself into the tiger and the attention to detail on the food. They way the structure seems to defy gravity is very impressive.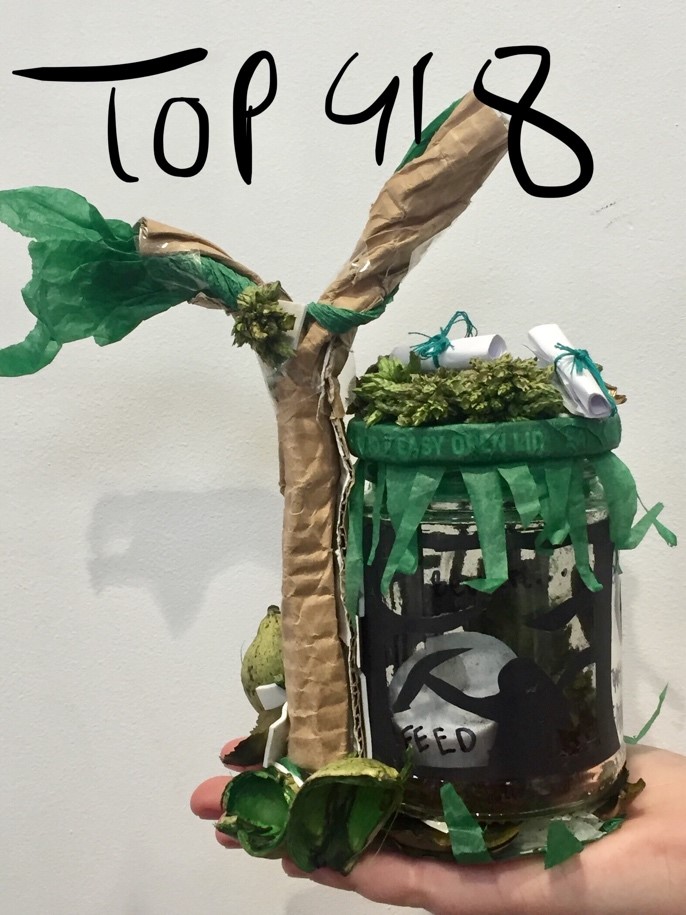 Judges Comments: We can tell the amount of effort that went into this, with decoration on both the inside and outside of the jar. She has also included many different elements from the story to capture the spirit of the book as a whole. We also loved the green and black colour scheme which reflects the darker tone of the book.
Highly Commended Entries: