Q&A With some of our student leaders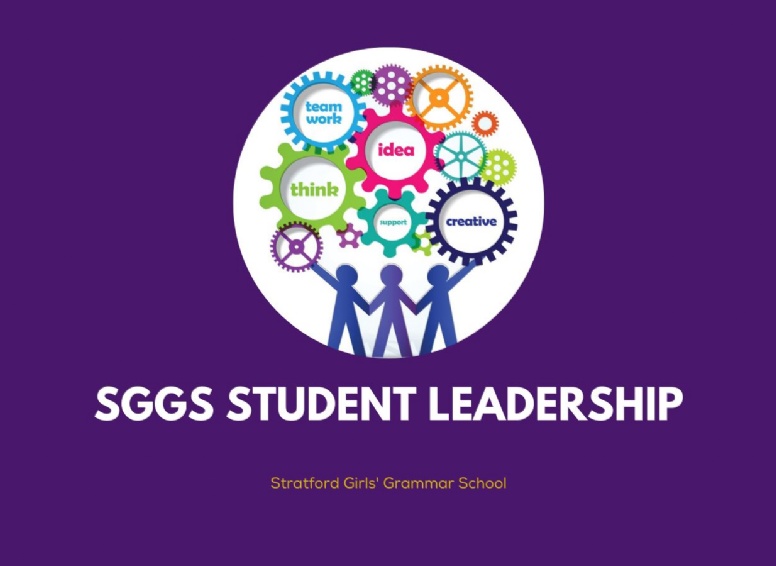 At SGGS, we pride ourselves on allowing young women to develop, grow and refine their skills in teamwork, management and leadership. In our latest blog, we hear from various members of the school leadership team on what drives them to succeed and advice they have for other students considering following in their footsteps.
Why did you want to get involved in student leadership?
"I wanted to give back to the school and help students with addressing any issues they felt were relevant. I also felt it would open doors in my future, due to the fact this role cultivates and hones many compulsory skills such as time management, organisational and interpersonal ones."
Ayanna Pahil, Deputy Head Girl
"I wanted to help improve an already fantastic school in any way that I could, especially during a difficult period for us all, especially welcoming the new Year 7's, who are being introduced to a new environment under such strange circumstances."
Bethan Worth, Prefect
What are the highlights of your role?
"The Learning Committee is responsible for monitoring and finding ways to improve teaching and learning in school, so there's a really wide range of areas we cover. I've also enjoyed working with other students in leadership roles, e.g. the Head Girl Team, to coordinate larger events such as the subject videos and Step into Sixth Form program during lockdown."
Sarah Stock, Learning Committee Leader
"I really enjoy how I get to interact with so many different people in this role - from Year 7s to fellow Year 13s. I feel very involved in the school community and I enjoy working within such a large team."
Astha Doshi, Head of Communications Committee
What are the most challenging aspects of your role?
"At first the most challenging thing was anticipating what the role would cover. Due to the Coronavirus situation, the year has been quite different so far! One of the hardest obstacles to try and get around is the current inability to mix and communicate face to face with the younger year groups - especially since they usually have such fantastic ideas and thoughts about how to develop our school community. However, I feel we, as a leadership team, are all thriving in the current circumstances and are all enjoying communicating in any way we can, mostly through online services with the school."
Emma Bowden-Williams, Orion House Prefect
"Given the circumstances this year, we had to determine how we could effectively carry out our roles while not being in school. Communicating and organising during this time took lots of dedication and brainstorming. Equally, adapting to the in-school restrictions this year tested our creativity, and we have had to work around lots of new rules and obstacles. More generally, balancing the workload has been challenging at times. However, working in a team helps with this, and having the Heads of House there for support means that you should never feel too overwhelmed."
Imogen Barnes, Cygnus House Captain
Would you recommend being part of the SGGS student leadership programme, and why?
"Absolutely, and don't be afraid of applying for more than one role. I applied for the Head Girl Team and didn't get the position, but the experience of the process was really useful, and I believe it was one of the main factors helping me to become House Captain. And now as a House Captain, I couldn't consider doing any other position. Whilst the main motivation for applying might be for UCAS and something to put on your personal statement, it is useful for so many other things. This experience has massively improved my confidence, taught me how to communicate across a whole school system, and been really fun. Being House Captain has been a massive creative outlet and encouraged me to express myself, and alongside everyone else I've had so many laughs."
Holly Hughes, Ursa House Captain
"I would recommend it because it gives you great experience in solving problems, working collaboratively, and creating and managing projects. You learn more about how the school works and you play a big part in the school's future development, giving your voice and amplifying the voice of others."
Eloise Lines, Learning Committee Leader
Did you miss our recent SGGS Sixth Form Open Event? You can still take part virtually by visiting the SGGS Website.