Year 7 student qualifies for Team GB at Italian Sailing Regatta ​​​​​​​​​​​​​​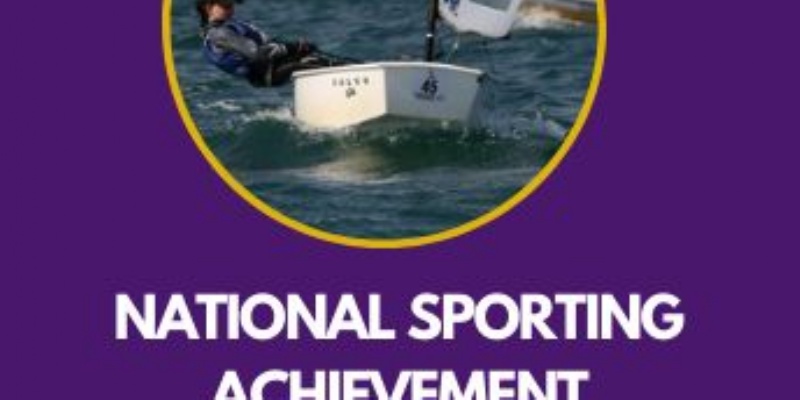 Congratulations to Ursa student Dilara Soyer, who recently took part in the 2021 Optimist Team Selection Trials and successfully qualified to join Team GBR at the Youth Centenary Regatta at Lake Garda this summer. In today's blog, Dilara shares her story about her recent achievements. Over to Dilara....
My love for sailing started when I was just eight years old as I always felt very comfortable in the water and quickly discovered my passion for sailing, especially over the big waves. During the last five years, sailing's given me the chance to meet new people and travel to the most amazing places all around the world, but my proudest achievement so far has been qualifying to compete for Team Great Britain in June 2021.
Trialing Out
I first found out about the Optimist Team Selection Trials from my friends at my sailing club who wanted to compete. Shortly after, I received an email inviting me to try out at Weymouth and Portland National Sailing Academy alongside some of the country's best sailors. Everyone would be competing for places on the Worlds, European, Development and other smaller teams so initially, it was a little nerve-racking but as soon as I arrived and the race started, the fun began, and I forgot that we were all competing against each other.
Once the race was over, I anxiously waited to hear back about whether I was successful and earned a place on one of the prestigious teams. A few days later, I received the good news. I was ecstatic to find out I'd qualified for the Youth Centenary Regatta in Italy on Team GBR. I was in complete shock as I didn't expect to make the team this year but my friends and everyone at SGGS were super excited for me, especially Mr Giles, Ursa Head of House, who has always been supportive of my sailing ambitions and personally congratulated me as soon as he heard the good news.
My Greatest Accomplishment
Visiting Lake Garda with Team GBR will be my biggest sailing accomplishment yet. It's such a beautiful place and I can't wait to get on the water at a new venue and try the delicious gelato from the little ice cream shop around the corner from the sailing club with the rest of the team.
For other students who are interested in trying out competitive water sports and visiting stunning places around the world, my main piece of advice would be don't be afraid to ask questions and ask for tips that will help you progress along the way. Making new friends who can support you and maybe even sail with you will help you feel comfortable in the water and finally, don't forget to have fun!