Sporting success at SGGS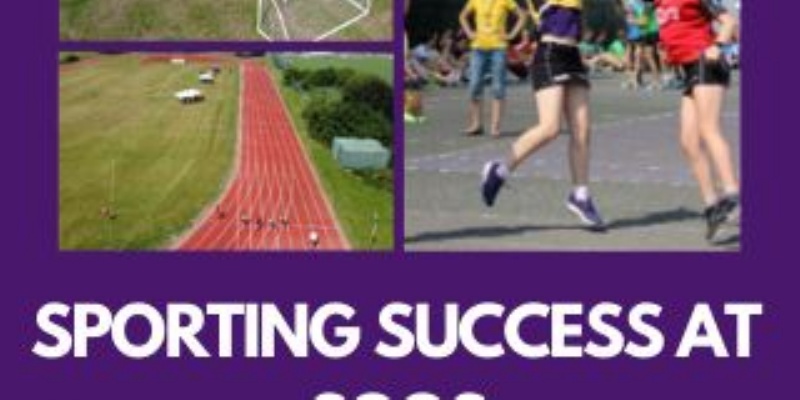 In today's blog, we review the 2021 SGGS Sports Festival and also pay tribute to some of our young sports achievers throughout the school.
Stratford Girls' Grammar School maintains an excellent reputation for sport because we recognise the positive impact these activities can have on both physical and emotional well-being. We benefit from having three outdoor tennis courts, two full-size outdoor netball courts, and extensive field space that caters to all of our outdoor provisions. We also have a 400m shared athletics track and a well-equipped fitness suite. In addition, we have a fully equipped Sports Hall which accommodates a full-size netball court and four badminton courts.
SGGS provides students with a breadth of sporting opportunities both competitive and recreational to inspire, motivate, and challenge. Extra-curricular sessions are extremely well attended, leading to recognised success in competitions at the local, regional, and national levels. This includes our Sports Festival and Sports Day which recently took place on the school grounds and was participated in by students from every House and Year Group.
Sports Day
Our most recent Sports Festival was held on Monday 19th July and it was fantastic to bring everyone together once again. Throughout the challenges of the national pandemic, students were keen to return to sports and, despite superb efforts and initiatives such as virtual exercise sessions from home, there is nothing quite like the atmosphere of an all-encompassing Sports Day.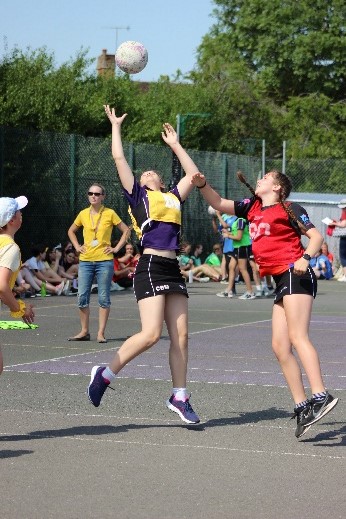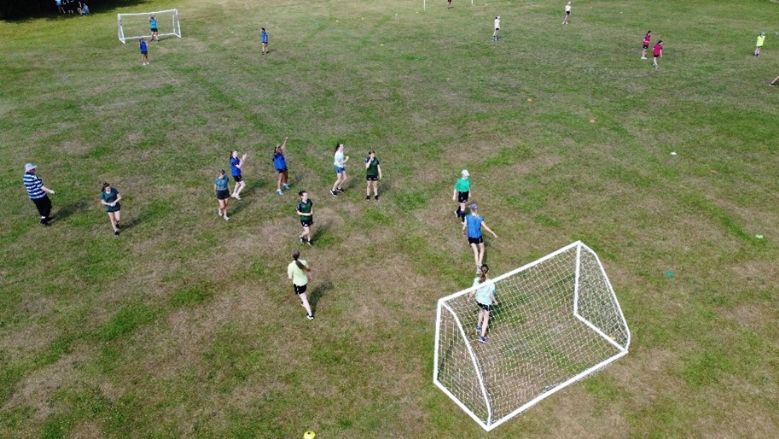 First up in the morning, we saw dodgeball and basketball take place in the Sports Hall, whilst outside events included two netball courts running two football pitches, two rounders pitches and two volleyball courts. After a small break for lunch, bench-ball kicked off inside whilst outside we moved onto the track and witnessed 100m, 200m and 400m races followed by the 4X100m relays (including the highly competitive staff race!). While these races were being competed in we also had some fun activities such as a space hopper race, egg and spoon race and further rounders matches.
As usual, the day was filled with a multitude of individual achievements and great teamwork as well as fierce, but friendly, competition. The results were as tight as ever but ultimately, Cygnus was named the overall House Champions, winning by just 4 points. Sports Day was timed to coincide with National School Sport Week 2021, which is all about reconnecting and reuniting friends, families and communities by using the power of sport and play. We additionally held an inter-house rounders tournament for Years 7 – 9, which was very successful and saw over 150 students participate.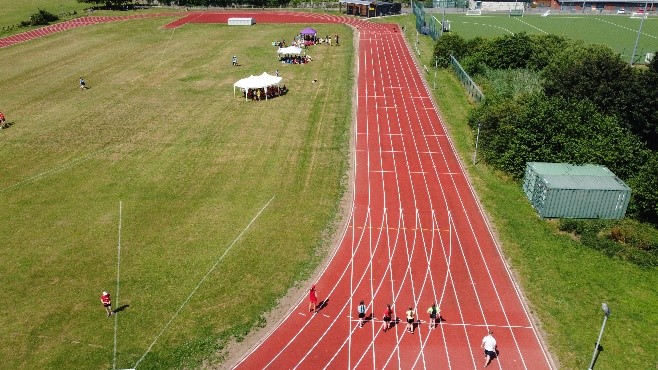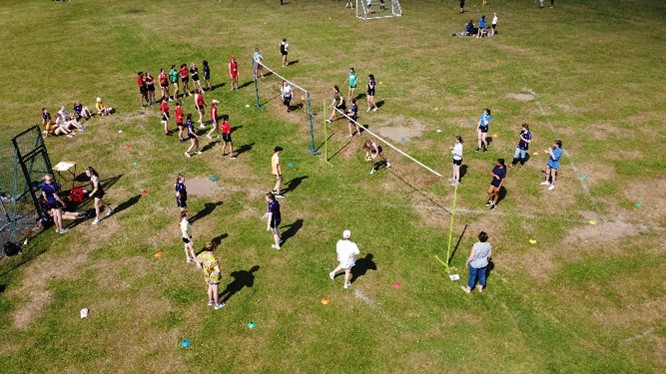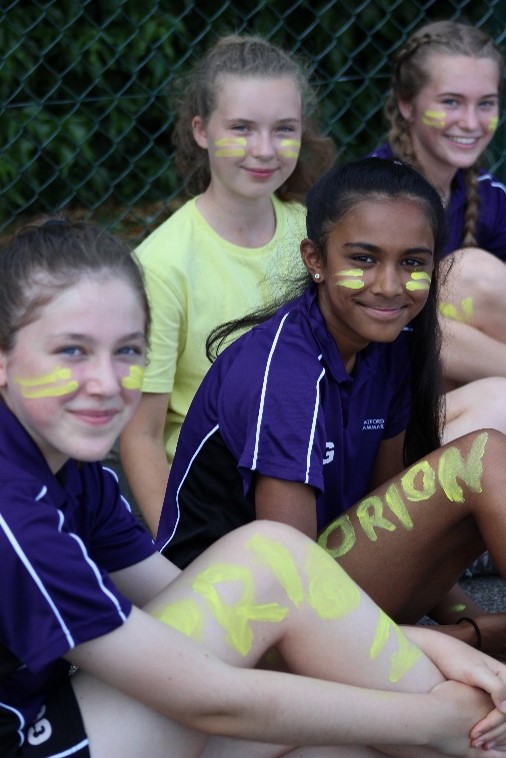 Ongoing achievements
In addition to the success seen during the Sports Festival, many of our SGGS students have recently won accolades for their personal sporting dedication and success. Below are just some of the achievements to have taken place over the past year.
Varsha Kumar (Y9) took part in the U19 Gold Birmingham University Badminton Tournament and won the Silver Medal. Swathi Jammaladugu Venkata Subramanian (Y8) is a keeper/batter for U13 Warwickshire County Cricket and achieved a batting stint of being unbeaten for 11 overs. Lucy Tristram came in 15th place in the U16 National Marathon K1 competition - 12.6km Kayaking course in Reading on the River Thames. Madeline Dale (Y9) is a World Champion in Irish Dancing and has retained her title for 4 years running. She is now the U14 WIDA World Champion as well as the WIDA Traditional Set World Champion. Lucy Cronin (Y7) dances for the English Youth Ballet and Daisy Weir (Y8) is taking part in the Dance World Cup, representing Team England this August. Abigail George (Y9) competed in the English Schools Combined Events pentathlon and came 7th overall in Warwickshire. Grace Evans (Y9) and Immy George (Y11) represented the Warwickshire Athletics Team for the 2021 English Schools National Track & Field Championships, whilst Beth Murray (Y7) competed in Primary National Athletics Championships and came 19th overall. Scarlett Ward (Y8) meanwhile competed in the National Cross-Country Finals.
Elise Saffett-Cole, Mia Evan-Cook (Y11), Holly Newton (Y10), Issy Newton (Y10), Emma Howes (Y10), Evie Allwood (Y10), Abbie Brennan (Y9), Phoebe Davies (Y8), Emily Hartnett (Y8), Bea Burman (Y8) and Sophia Mackenzie (Y7) have all been selected for the 2021-22 Loughborough Lightning Netball Hub. Dani Carr (Y10) was also selected and has been highlighted in the Loughborough Lightning Academy Awards for her commitment and dedication to netball. Grace Evans (Y9) achieved her 2nd Dan Black belt whilst Scarlett Rawbone (Y11) competed in the West Midlands BYC Sabre qualifiers in fencing, making it through to the U16 Girls British Youth Championships. Lucy Sartain (Y9) took part in the West Midlands Circuit Race League for Cycling and competed in the Solihull Circuit Race, finishing 3rd.
Dilara Soyer (Y7) joined the IOCA UK GBR Development Team in the Optimist Youth Centenary Regatta Sailing, whilst Harriet Noyes, Maddie Hall, Amalia Richardson and Kate Richardson (Y10) won their Eton Dorney WJ15 4x+ B Rowing final. Eloise Cooper (Y9) is part of J14 Stratford Upon Avon Rowing Club and competed at the Peterborough Junior Rowing Championships 2021. Lucy Sartain and Molly Vondrak (Y9) competed at Peterborough Junior Regatta and came fourth for singles and fourth for doubles final. The J14 Rowing squad of Eloise, Jessica L, Esmerelda E and Harriet F (All Y9) competed in the Peterborough Junior Regatta and finished third overall. Trinity Townsend (Y9) took part in the Midlands Synchronised Swimming Championships in February, winning Bronze in Figures, Gold in Combo Routine, Gold in Free Team & Silver in Duet. She will also compete at the National Synchronised Swimming Championships in Manchester.
Opportunities for all
Former Performance Director and Chief Coach of UK Athletics/Team GB, Max Jones, came into our athletics club this month to coach two of our top javelin throwers. Both girls wanted to develop their technique further, and Max, as a throwing specialist (having written a book on Discus throwing) agreed to come and provide the girls with a personalised session. Both came away with a better understanding of how to improve their javelin throw and new confidence in their throwing ability.
Despite not being able to host a live dance show this year, we created a virtual showcase on Microsoft Sway that tells the story of what would have been performed. 60 students and 17 dances are featured, aiming to express feelings and experiences of the past year and can be viewed here.
SGGS is proud to offer an outstanding and varied extra-curricular programme at lunchtime and after-school, open to all students. We continue to encourage students to demonstrate healthy attitudes to competition, showing respect for individuals, teams, officials, and coaches. The activities on offer and the range of competition levels we compete in develops our students' sporting abilities in traditional sports such as football, netball, and hockey as well as lifestyle activities such as yoga, fitness, and dance.
To keep up to date with the latest PE achievements at SGGS, please follow our dedicated Twitter account.