Looking back at success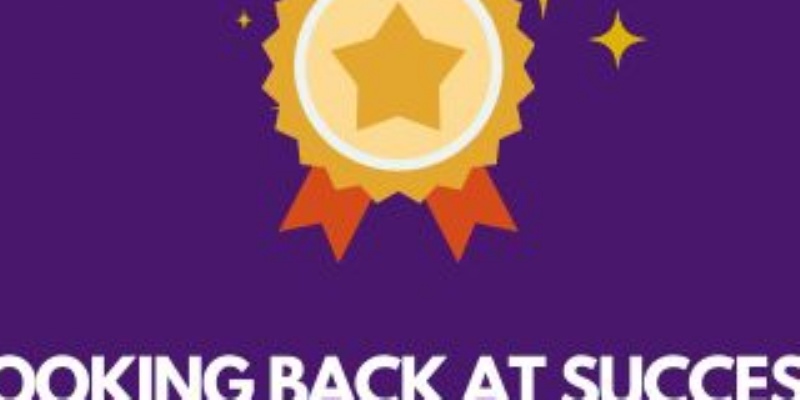 Towards the end of the last term, we waved goodbye and wished our best to a small group of staff, including Business Manager, Mrs Wright, who has played a crucial role in the school's continuous development during her time with us.
In our latest blog, Mrs Wright looks back at her proudest achievements during her time at the school and we introduce her replacement appointment, Mrs Catherine Barnes.
Over to Mrs Wright...
My career at SGGS began almost four years ago. I was working in the same role at a girls' school in Birmingham but was attracted by the reputation of SGGS, the fact that it is a Grammar School and also the location, as I live in Stratford upon Avon. Despite the wonderful infrastructure and outward appearance, finances at SGGS were at that stage very challenging, largely because of years of underfunding both locally and nationally, but also as a consequence of the recent expansion which had involved huge amounts of capital spending and managing the additional form entry on lagged funding. It was a continuous challenge to keep finances under control and I am proud that the work I have carried out has helped to ensure that the School now is financially secure and in good health as a business.
Over the last four years, the School has been successful in providing facilities that meet the needs of our students through winning DfE funding for several capital projects which, together with our Facilities Manager, I have managed and overseen. These included a brand new fire alarm system, state-of-the-art fire doors throughout the school, the complete refurbishment of the mediaeval Manor House roof, and introduction of brand new security gates and hedging to ensure everyone at SGGS remains happy safe and secure in our school community.
Proudest achievements
When I started at SGGS, the IT systems were in need of a serious upgrade. It is probably true to say that for me, my proudest achievement has been managing the process which has led to SGGS owning an up-to-date, fully integrated network system which formed the bedrock of our virtual school during lockdowns last year. We appointed a dynamic and highly able Network Manager and worked closely with the governors to allocate finances to improve the delivery of teaching and the students experience when using the facilities. During the project, we were able to present new laptops to every teacher, replace the existing projectors and whiteboards in every classroom, upgrade the main server, introduce a new Internet provider to increase the Internet speed and refurbish the personal computers on desks and in all IT suites.
The next phase of the project will look to implement a 'bring your own devices' initiative and further encourage the use of laptops by students in lessons and study spaces.
Next steps
My time at the school has been the best and most challenging that I've ever had, and I will thoroughly miss the relationships that I've built with the dedicated staff whom I have got to know closely. The staff are fully committed and genuinely care about their students and fellow colleagues, in particular the Senior Leadership Team and site team who have been incredible during a very difficult couple of years. I highly recommend the school to any parent.
As I settle into my new quiet life, I look forward to being able to dedicate more of my time to my favourite hobbies such as pilates, reiki and walking with my new, not so quiet, puppy. But for the time being, I'm looking forward to taking time out and enjoying lots of relaxation.
I wish Mrs Barnes all the best in this role. After previously working in several primary and secondary schools, including a boys' Grammar School, and more recently Operations Manager at an Oxford University College, she brings with her a wealth of experience in the education and finance sector, making her transition as smooth as possible.
Finally, a parting message from our Head Teacher, Mrs Cornell...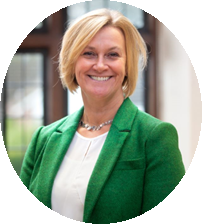 We say goodbye with mixed emotions. On the one hand, we wish Mrs Wright well as she embarks on new adventures, but on the other, we are sad to see her go. She will be missed because of her excellent leadership, especially in terms of finances, and for her willingness to give her all to the school. Our students have benefited from her being part of our school, and many will continue to do so as a result of the changes and improvements she has enabled. The school owes her a debt of gratitude.
We are looking forward to Mrs Barnes joining us next week. New faces always bring fresh ideas, which means there are opportunities ahead for the school. I am confident she will build on SGGS's success and assist us in fulfilling some of our vision for the next five years.