Admissions
If you are looking ahead to sixth form entry in September 2017, please look at our open event page or contact our Head of Sixth Form, Ms Emma Bell (bell.e@sggs.org.uk), who will guide you through the process.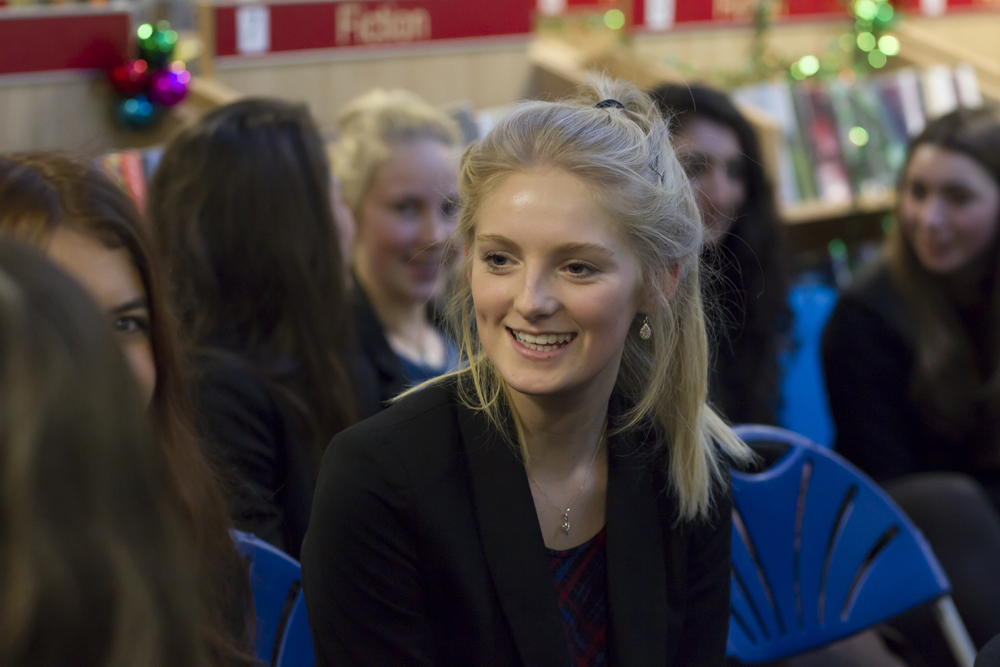 Almost half our sixth form students join us in Year 12. Students may be admitted into the sixth form irrespective of where they live, but they must be able to attend school from 8.50am – 4.00pm each day, and be prepared to play a full part in the life of the school.
Entry to Year 12 is on the basis of academic ability demonstrated by achievement at GCSE. Confirmed places in Year 12 can therefore only be allocated following GCSE Results Day in August. To obtain a place in Year 12 students require a minimum of 50 points from their best eight GCSE results using the new GCSE points system of Grades 9-1. (for GCSEs receiving grades from the previous grading system the following conversions will apply:A*=8, A=7, B=6, C=5, etc). Maths and English Language GCSE are required at Grade 6 or above. To be able to take a particular post-16 subject we would prefer students to achieve at least an A (or 7 and above) grade at GCSE in that subject (or a specified equivalent subject). The School's Admissions Committee will make the final decision on admissions to Year 12. For more details, see our Admissions Policy.
Please email the school at admissions@sggs.org.uk for more advice and information. You can find out more about our students' academic success on the Results page of our website.
For our school prospectus, click here: School Prospectus.
For information and advice on the sixth form, the curriculum and the formal application process please click here.