Art
All students take Art in Years 7 to 9 and many continue it to GCSE.
We value Art & Design as a form of communication and a way of expressing ideas and feelings. We want it to be a language which complements those of the literary,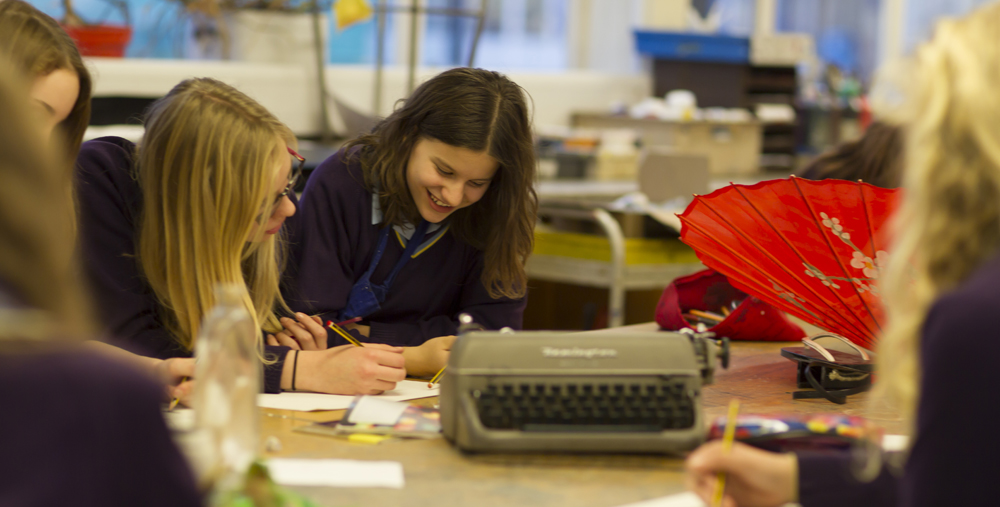 mathematical, scientific and factually based subjects, developing the complex mental processes involved in visual perception and aesthetic experience. In Years 7 to 9 we provide a supportive environment for learning, where students can experiment and explore their creative potential. We encourage girls to understand and appreciate the educational, historical, social and cultural role of Art and Design. We also raise awareness of cultural issues, encouraging empathy and respect for diversity.
Art & Design GCSE (Edexcel: 2FA01)
Porfolio, 45 hours (60%) - 1 assignment, 20 hours plus 10 hours Controlled Assessment (40%)
In Years 10 and 11 students build on the knowledge, skills and understanding developed in Years 7 to 9; combine breadth and depth of study with progressive freedom of choice, which allows students to respond at a personal level; become aware of cultural heritage and personal preferences through studying traditional and contemporary art, craft and design; develop their creative and imaginative powers and the practical skills they need for communicating and expressing ideas, feelings and meaning through art, craft and design; investigate, analyse, experiment, research and interpret, using aesthetic understanding and critical responses; and expand their knowledge and understanding of conventions and contexts relating to art, craft and design.
Love Art? Consider Art A-level.