Chemistry
Requirements:
7 in Core and Additional Science or Chemistry.
7 in Mathematics recommended
(GCSE Level)
Aims of the course
Develop an interest in, and enthusiasm for Chemistry, including developing an interest in further study and careers in Chemistry;
Appreciate how society makes decisions about scientific issues and how the sciences contribute to the success of the economy and society;
Develop and demonstrate a deeper appreciation of the skills, knowledge and understanding of How Science Works;
Develop essential knowledge and understanding of different areas of Chemistry and how they relate to each other.
What will I learn?
Module 1: Development of practical skills
Module 2: Foundations in Chemistry
Module 3: Periodic table and energy
Module 4: Core Organic Chemistry
Module 5: Physical chemistry and transition elements
Module 6: Organic chemistry and analysis
Highlights
As well as the opportunity to enter the Royal Society of Chemistry's Olympiad in Year 13, we also enter the Cambridge Chemistry Challenge in Year 12.
Future Opportunities
With a qualification in Chemistry you could go on to Further or Higher Education, studying Chemistry or one of the other sciences or related subjects, or work in science-based industry such as chemical engineering, materials science or biotechnology
It is essential for the medical field, pharmacy and environmental science.
Chemistry is also a well-respected subject in its own right and suitable for entry into a wide range of professions.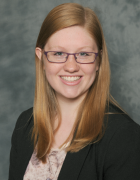 Student Focus: Dawn
"It's a really challenging course, but several visits to the undergraduate lab at Warwick University have helped to bring all aspects of the course together, and were really useful for the assessed practical coursework as well."
Read More
Why did you choose Chemistry?
I always loved the sciences at GCSE level, so choosing to continue with Chemistry to A-level was a no-brainer! My favourite part of the course so far has been the stoichiometric parts as this has very strong links with Maths, which is one of my other A-level subjects. Quite a few of the units in Chemistry tie in well with A-level Biology such as amino acids and proteins. After Sixth Form, I am going on to study for a nursing degree and I have an overall ambition to study Medicine in the future, where I hope my Chemistry A-level will prove both valuable and useful.
What skills has it helped you develop?
My analytical skills and my logical thinking are put to good use in Chemistry, and being able to present my findings in a clear, concise way. These are all skills that will help me to move forward in my chosen career.