Chemistry
All students take Chemistry GCSE.
Chemistry is the study of substances, what they are and what they can become.
Chemistry GCSE (AQA: iGCSE 8402)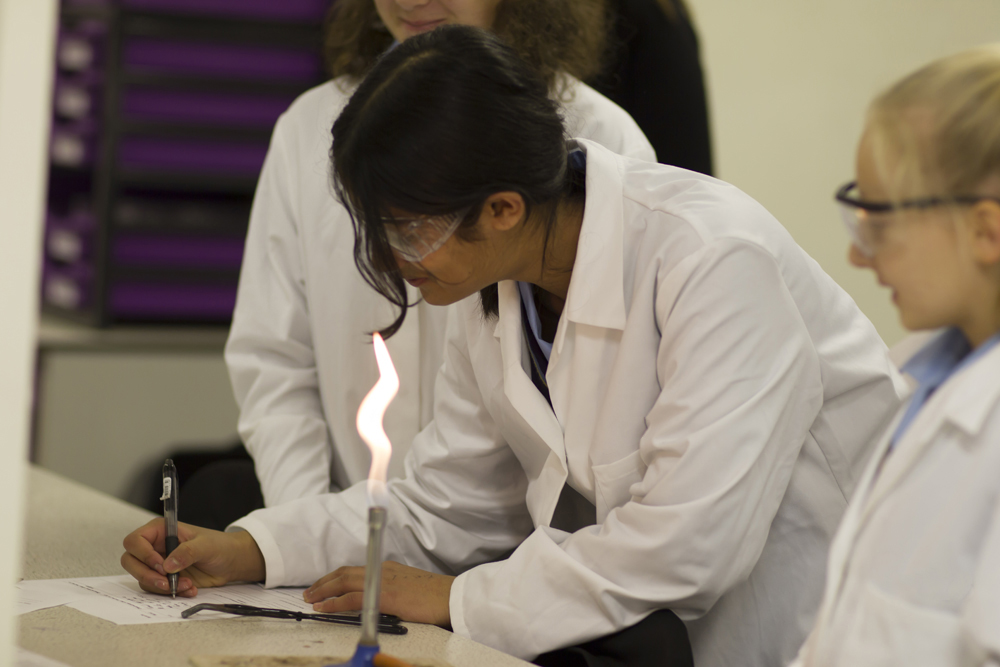 2 exams (50% each)

During the course students will develop their interest in and enthusiasm for Chemistry; develop a critical approach to scientific evidence and methods; acquire and apply skills, knowledge and understanding of Chemistry and its role in society; and build the skills, knowledge and understanding necessary for further study.
Love Chemistry? Consider Chemistry A-level.