English Literature
Requirements:
7/8 in English
& English Literature
(GCSE Level)
Aims of the course
To encourage you to develop an interest in and enjoyment of literature and literary studies through reading widely and independently both set texts and others that you have selected for yourselves.
To engage you critically and creatively with a substantial body of texts and develop your knowledge of literary analysis and evaluation.
To enable you to explore the contexts of the texts you are reading and reflect upon others' interpretations of them.
What will I learn?
For English Literature GCE Advanced Level you will study eight texts from across the genres of prose, poetry and drama, three of which will be pre-1900 (including one Shakespeare play).
In addition, you are also encouraged to undertake a comprehensive programme of wider reading
In summary, you will study:
a Shakespeare play alongside a Critical Anthology
at least two prose texts, including one published pre-1900
at least one play from the genres of either Tragedy or Comedy
a range of unseen modern poetry alongside a prescribed pre-1900 poet
wider reading to inform your coursework study
Highlights
English Literature students often take part in study days and attend events such as the annual Stratford Schools Shakespeare Lecture.
Set text plays are often seen in performance, where theatre schedules allow.
The coursework tasks give you considerable opportunity to choose beyond the set text lists; as well as supporting you on core texts, we will give you the chance to choose texts that interest you.
Future Opportunities
A feel for language, an ability to master a body of knowledge and the skill to present a well-argued case are all highly valued attributes. This qualification can therefore lead to a multitude of academic courses and respected professions. Closely related degrees would include languages, History and Drama, as well as higher study of Literature; but our students go onto courses as diverse as Fine Art, Philosophy, Politics and Law.
It can also go well with a more scientific batch of A-levels, so that recent students of English Literature have gone onto Maths, Medicine, Pharmacy and Veterinary Science. Students testify how they continue to use their skills in engaging with different people, expressing themselves on paper and in person and sifting out the essential from a mass of information in all sorts of fields.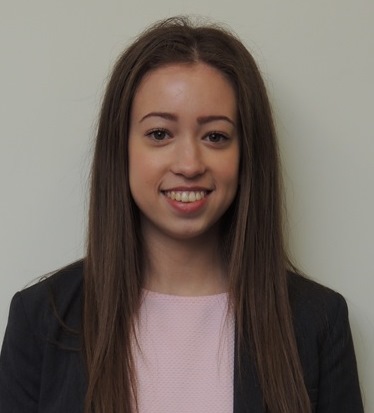 Student Focus: Chloe
"The analysis of a wide range of novels has allowed me to be critical of others' works as well as my own writing. The spread of both coursework and exams gives a good balance to my workload"
Read More
Why did you choose English Literature?
English Literature allows me to be creative as well as applying my historical knowledge for the contextual element of essays. The step from GCSE to A-level is not huge and there is a relatively smooth transition. The subject sits very well alongside English Language; Language teaches the foundations of grammar and word constructions, giving more of an understanding in Literature. Similarly, history correlates closely with the context of the novels and poetry in English Literature, furthering and understanding of why works were written.
How will this subject help you in your higher education?
I want to study Media at university. Reflecting on what others have written allows me to be more thoughtful when writing my own pieces. It is absolutely fascinating to be able to compare some of the classic novels to new and ever-evolving modern media, and English Literature has certainly helped me hone my analytical skills.