Exams and Assessments
Exams
Students in Years 12 and 13 sit external exams during May and June. Trial exams are held during the spring term for both year groups.
EXAM TIMETABLE: Exam timetables are on the Exam Board websites (see below). Our Exams Office can only provide information about individual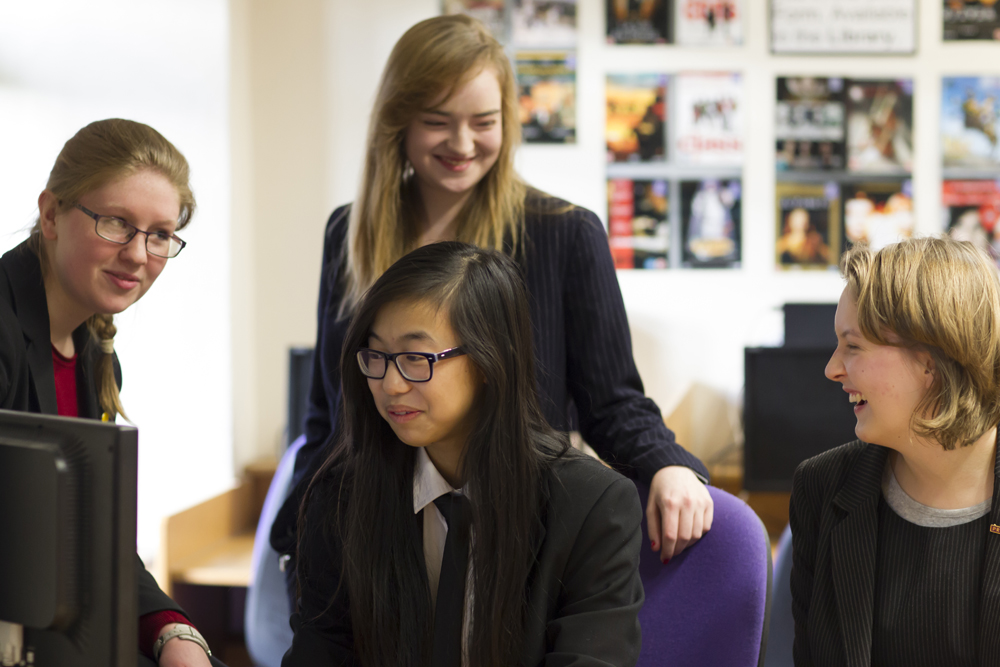 timetables when the final school timetable has been produced. Students are issued with a Statement of Entry to check their personal details and that they have been entered for the correct exams. They will then be issued with a final timetable which includes the time, date, room and seat number. Students with Access Arrangements will know this before their exams and this will appear on their final timetable.
Clashes of exams do occur so we offer lunchtime supervision. Occasionally there is a need for overnight supervision, when parents are asked to complete a form and follow strict guidelines. All students are expected to be at the exam venue 15 minutes before the start of the exam.
EXAM REGULATIONS: We follow strict rules and guidelines as set down by JCQ (Joint Council for Qualifications). We have our own Exam Guidelines booklet which all students must read and follow. Parents can visit the JCQ website for more information - www.jcq.org.uk
RESULTS: Students will be told the date and how results are issued. Results are in the form of a grade for each unit (shown in lower case) together with a uniform (UMS) mark and an aggregated grade showing the overall result in each subject (shown as a capital letter). The total UMS mark available for each unit varies according to the weighting of that unit in that subject qualification. Subject teachers are always happy to help with checking.
POST-RESULTS: Post-Results Services are available in the form of a re-mark, a photocopy of the exam script or the return of the original exam script. A form needs to be completed detailing which Post-Result service is required (see below). Payment for this service should be made through ParentPay.

RETAKES: Students will be advised when retakes are and asked to complete a form. Payment for retakes should be made through ParentPay.
UNIVERSITY ADMISSIONS TESTS: For courses where there is a high number of applicants, there is often an additional entrance test. These include BMAT - BioMedical Admissions Test, HAT - History Aptitude Test, ELAT - English Literature Admissions Test, PAT - Physics Aptitude Test and TSA - Thinking Skills Assessment. Further information regarding registering for these tests can be found here.
For more information please contact Mrs Alison Hallam, our Exams Officer, on hallam.a@sggs.org.uk.