Food Technology
All students take Food Technology from Years 7 to 9 and can continue it to GCSE.
I have always loved cooking but Food Technology is mainly about the science behind the food which is amazing!
Sarah, Year 9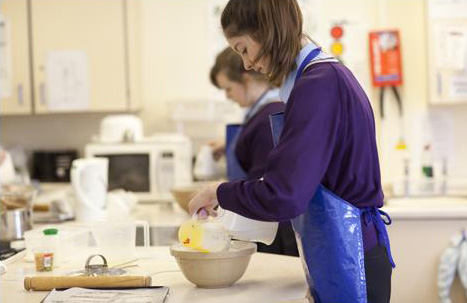 As one of the subjects of which girls never question the relevance, Food Technology can also be the starting point for a career in one of the most exciting and dynamic industries in the UK. Interest in food and cookery has never been more popular but this is a subject that combines creativity and artistic talent with technical skills and Science.
Food Technology GCSE (AQA: 4545)
1 Controlled Assessment (60%) - 1 exam (40%)
Students who study this course will learn about the functions of food, food science and nutrition, as well as learning about smart materials, designing new food products and commercial food production.