Induction
Due to the current pandemic and subsequent restrictions, we are adjusting our induction programme accordingly. New families will hear from us via email over the coming weeks to explain more.
For prospective families for years beyond September 2020, our induction format is usually as follows:
Girls who will be joining us in Year 7 are invited to spend a day in school in the summer term of Year 6, a date shared by all local secondary schools. The day is designed to help girls feel at home here. They will meet their Tutor and their future class-mates, as well as having lessons designed to excite them about their new curriculum.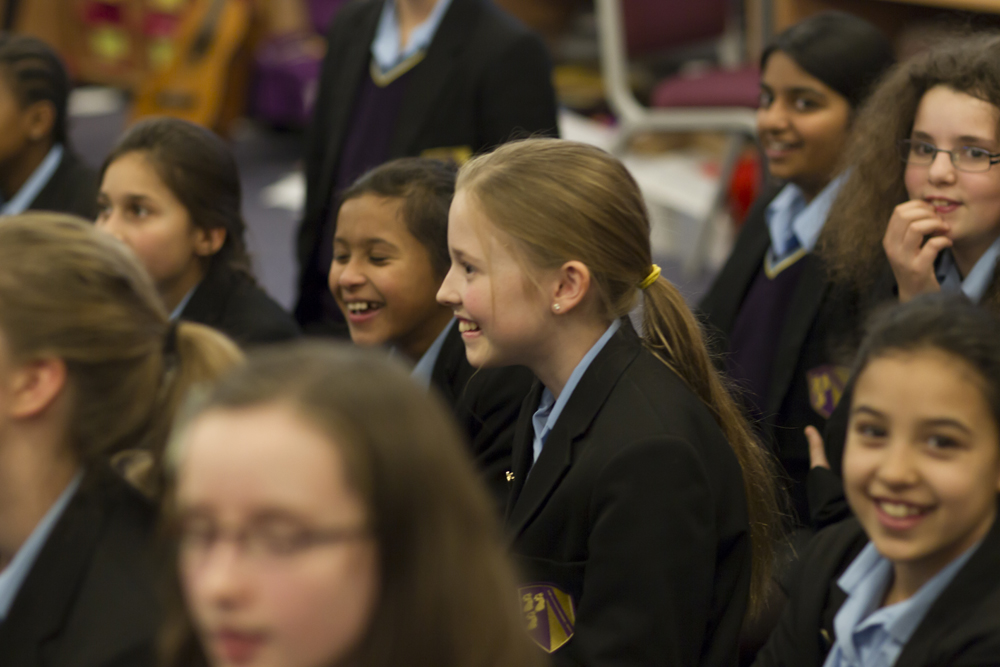 Girls and their parents/carers join us on the evening before, to meet some of the people who will play an important role in their life here, including our Headteacher Mrs Jacqui Cornell, our Assistant Head Mr Chris Hall, who looks after our students' welfare, the Heads of House and the Chair of the Friends of SGGS (FOS). Uniform suppliers (both school and PE) are here to take orders and advise on sizing.
The Head Girl Team and House Captains entertain our newest students with a range of fun activities so that they can get to know each other prior to starting in September. Whether she is the only one from her school or part of a group joining us, each new Year 7 student will soon make plenty of new friends here.