Maths
All students take Maths GCSE.
Mathematics is a beautiful scientific language which has elegance and precision. Students are able to structure arguments logically, show flair and creativity in problem solving, and develop the ability to analyse and interpret results.
Students are set from Year 9, enabling us to adapt our teaching to reflect students' different learning styles.
Sitting Exams up to and including Summer 2016
Maths GCSE (AQA: 4360)
3 exams (100%)
Level 2 Certificate in Further Maths (AQA: 8360)
Paper 1 - non-calculator (40%) Paper 2 - calculator (60%)
An optional GCSE which is offered to all students in Years 10 and 11, especially those considering A-level Maths. The content is covered alongside the AQA GCSE content in lesson time.
Sitting Exams from Summer 2017
Maths GCSE (AQA:8300)
You will be entered for the Higher tier (grades 4 – 9) which consists of three written papers. Content from any part of the specification may be assessed on any of the papers. On each paper there will be a mix of question styles,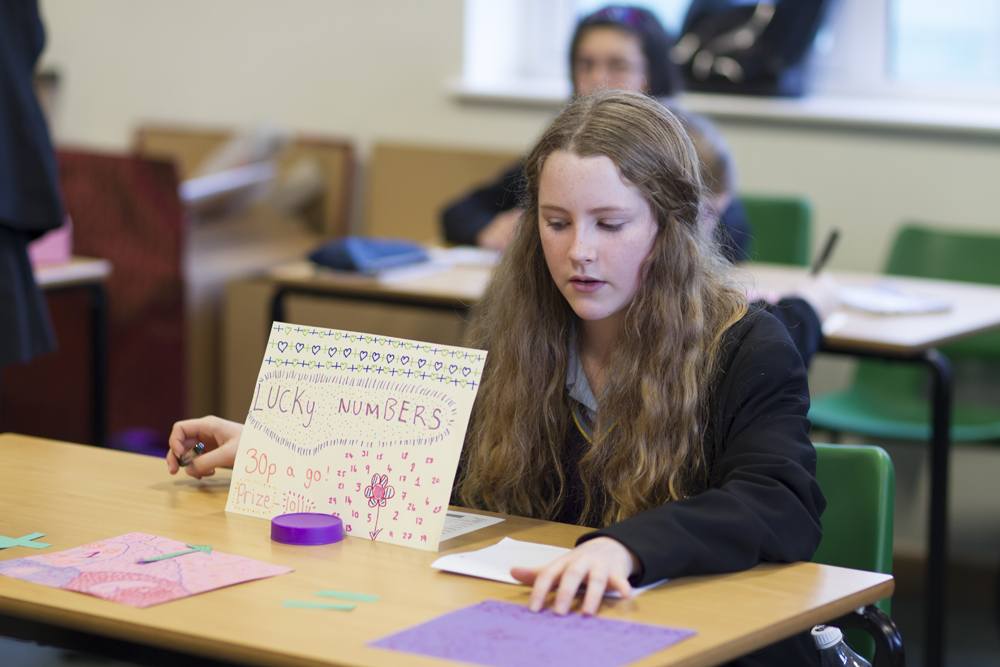 from short, single-mark questions to multi-step problems. The mathematical demand increases as you progress through the paper.
Each written paper is 1 hour 30 minutes and is worth 80 marks, which is 33⅓% of the GCSE Mathematics assessment.
Paper 1 is non-calculator and Papers 2 and 3 allow a calculator to be used.
The Subject content is split into 6 areas:
Number
Algebra
Ratio, proportion and rates of change
Geometry and measures
Probability
Statistics
Love Maths? Consider Maths A-level.