Music, Drama and Performing Arts
Please see separate sections for Music and Drama, but some events and activities cross over both disciplines and so here are a few words about Performing Arts more generally…

Day of Celebration
Our school prize-giving event is held annually in December - and generally on one of the RSC stages: the Courtyard in recent years, and the main RST stage in 2015. This provides a fantastic opportunity for the whole school (with invited families and guests) to celebrate the achievements of each year - and to showcase music, dance and drama. We all love being on the RSC stage!
Musicals
Every other year (or so) we include a musical theatre production in our annual programme, and recent examples have included A Christmas Carol and Little Shop of Horrors. December 2015 will see The Lion King added to the list. April 2015 saw another SGGS first: a musical written and produced by a Year 12 student, Invisible, which was performed to critical acclaim by students from SGGS and other local schools and colleges (see News pages).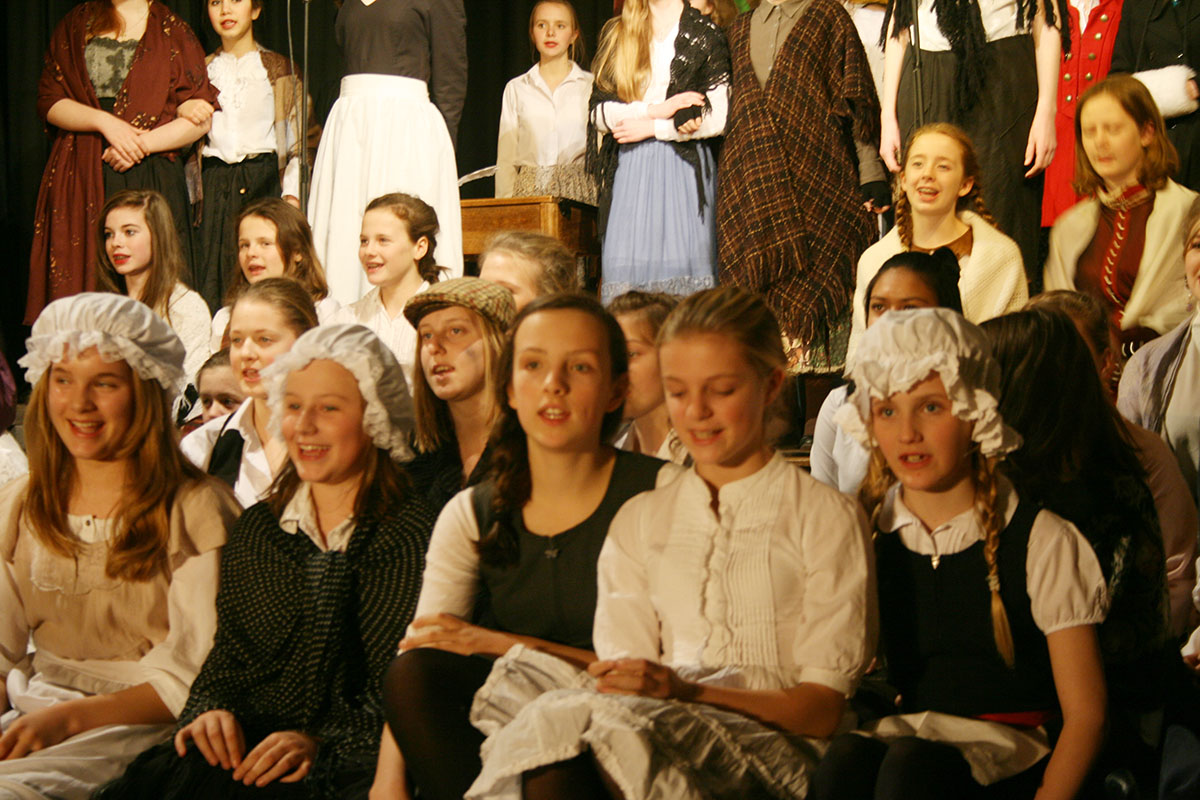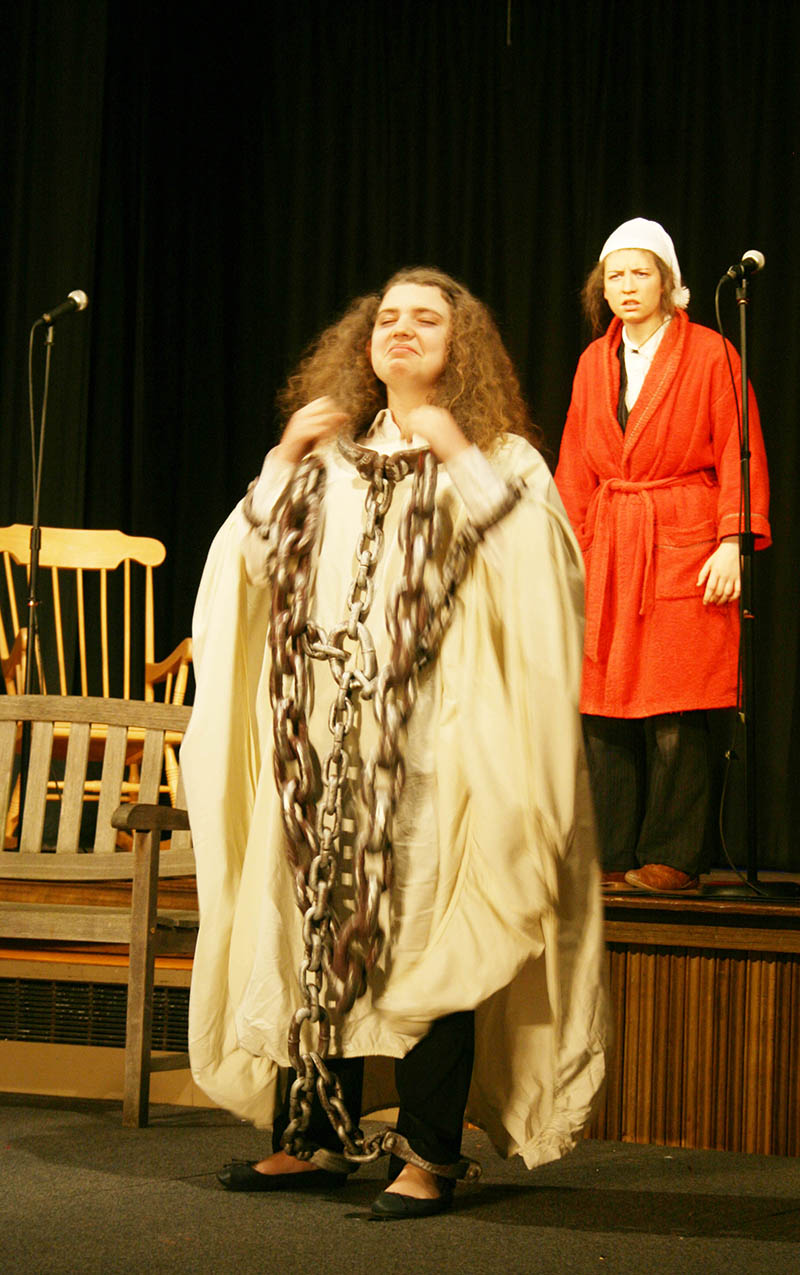 Performing Arts Company (PAC)
For those enthusiastic students in Years 9 and 10 who can't get enough music and drama in the school day, we have run an extra twilight class in the last few years to enable them to further develop their performance (and production skills). The results have been outstanding, with AQA exam board praising the quality, breadth and depth of our course. PAC travelled to New York in 2013 to take part in a series of workshops and masterclasses with Broadway performers.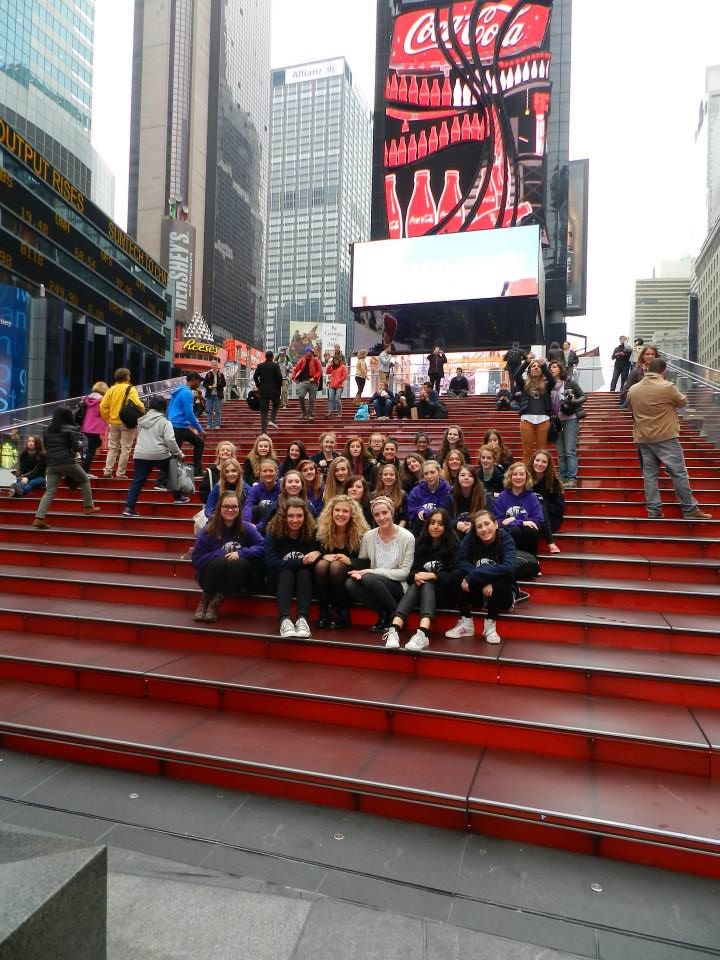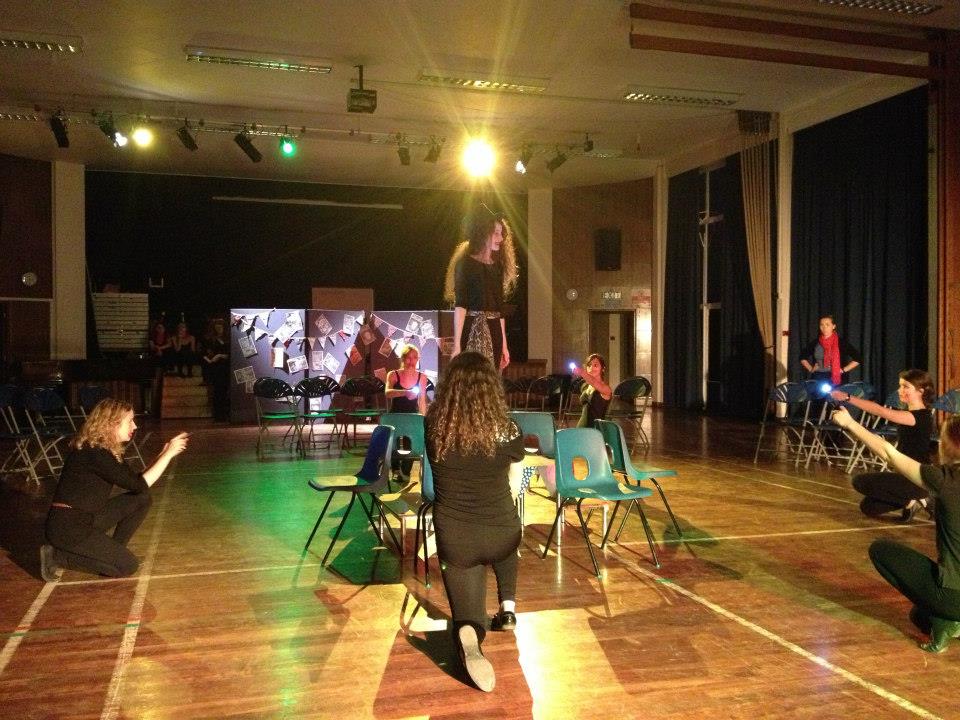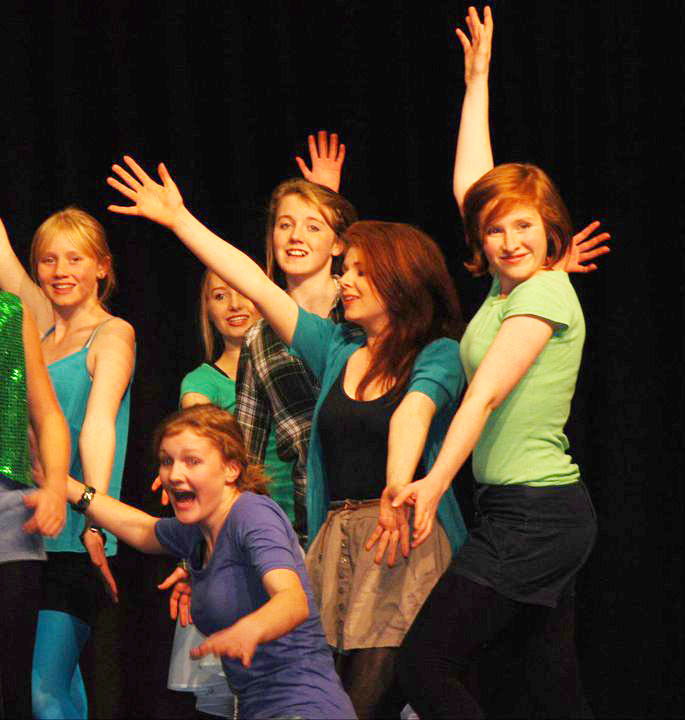 Shakespeare's Birthday Parade
Each year, we are invited to accompany the VIP guests in the Annual Parade in Stratford to commemorate Shakespeare's Birthday. Members of Year 7 talk about their experiences here:
It was really good weather for the parade. We were each allocated an important person (mostly ambassadors). I was given the Ambassador of Hungary. We set off at 10:45 and walked up the main street, past BHS and up to Shakespeare's Birthplace. We finished at the Holy Trinity Church at 12:00. I really enjoyed it and would love to do it again.

The Shakespeare Parade was a lot of fun. I had the Ambassador of Greece. It was his second time in the Shakespeare Parade with his wife and his son – his last time wa in the 20th century. He could talk in English very well but his wife and son weren't as fluent. I think the Greek flag was one of the first to unfold! Thank you for letting me be part of this historic event.
In most years, we are also invited to contribute street theatre to the celebrations.