Music
Requirements:
Advisory grade 5 in both an instrument and music theory. Music GCSE not essential.
(GCSE Level)
Aims of the course
The A-level specifications encourage students to:
extend the skills, knowledge and understanding needed to communicate through music and to take part in making music
engage in, and extend their appreciation of, the diverse and dynamic heritage of music, promoting spiritual and cultural development
develop particular strengths and interests encouraging life-long learning and providing access to music-related and other careers
recognise the interdependence of musical skills, knowledge and understanding and the links between the activities of performing/realising, composing and appraising.
What will I learn?
You will study the trio of disciplines: performance, composition & historical study. You will develop skills, knowledge and understanding across a wide spectrum of music history, along with the techniques to make you credible and confident performers and composers.
Highlights
Music students have lots of opportunities to perform and take part in concerts held in school and out throughout the year. They also produce some outstanding compositions and we have recently forged useful links with Stratford's resident orchestra, The Orchestra of the Swan
Members of the orchestra have recorded student compositions and given them expert advice on writing for different instruments.
In addition, a recent A-level student had a piece of Year 13 work published in The British Music Society magazine.
Exciting recent Music Department tours have included trips to New York and Paris.
Future Opportunities
Each year students go on to study Music, Music Technology or Musical Theatre at degree level. Students are fully prepared for the move to further education and are supported and advised by staff as to appropriate courses and universities.
Universities and employers value Music A-level for its breadth of skills and production of confident and independent students. We maintain contact with all our alumnae and they are always happy to give our current students the benefit of their experiences.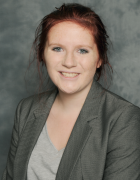 Student Focus: Beth
"Learning the skills and rules behind composing music has been fascinating and a real change in how I have usually approached the subject."
Read More
Why did you choose Music?
I adore music and the Music Department at Shottery is really amazing! The course itself has definitely been challenging, but I have loved every minute of it. It has taught me things about myself and built on skills I didn't really know I had. I have loved learning to write for new instruments with our composition module as it is one that approaches the subject in a new and refreshing way for me.
How well does Music sit alongside your other A-level subjects?
I am taking Theatre Studies and Philosphy and Ethics, and Music fits in really well with these subjects as they are so similar in their essay writing skills. I am going to study Music at university and hopefully then go on to a career as a performer, so my subject is obviously vital to these plans! Music A-level is helping to prepare me for my chosen career, but also all the choirs, orchestras, groups and clubs that I'm in are building on my presentation and performance skills, as well as being really good fun!