Open Events

Our Sixth Form 'See Us At Work' Event: Tuesday 4 February 2020
Whether you attended our Sixth Form Open Evening in November, or you've yet to visit us, our See Us At Work event on Tuesday 4 February at 9.15am provides a great opportunity for you to meet and hear from our Head of Sixth Form and our Headteacher, followed by a tour of the school during our normal working day. You'll really be able to get a feel for who we are and what we do... and see why ambitious girls choose Shottery Sixth Form to ensure they reach their destinations of choice, year after year.
Please register your interest HERE
Parking
Please be aware that parking in not possible on the site. However, parking is available on the evening at Shottery Memorial Hall, a short distance from the school. We would be grateful if you would use this parking option, and if not that you give consideration to our neighbours and not park on pathways or across drives, please.
Shottery Memorial Hall
Hathaway Lane
Stratford-upon-Avon
CV37 9BL
A map can be found HERE
------------------------------------------------------------------------
Did you know that there is no catchment area
for our Sixth Form?
We welcome applications from all candidates
– as long as you can get here by 8.55am!
------------------------------------------------------------------------
A copy of our Sixth Form Prospectus can be seen HERE


'See Us At Work' Events
For students and families wishing to join us in September 2020, we have three 'See Us At Work' events in October 2019, January 2020 and March 2020.
The sessions are expected to last approximately just over one hour, and the format is as follows:
Headteacher's Welcome
Tour with current Year 7 students
For Wednesday 29 January 2020, 2.15pm event is now full. Please register for our March event below.
For Wednesday 11 March 2020, 9.15am event, please register your interest HERE
Once you have registered, you will not hear from us until a few days prior to the event, when we will email you with any relevant information you may need prior to arrival.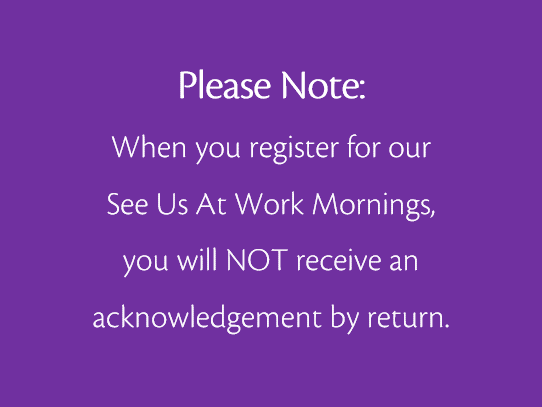 For families wishing to join us from September 2021 onwards, we have a Year 5 Open Event on Wednesday 17 June 2020. Please come back to this page to register your interest at that time, and to reserve a space on your preferred Headteacher's Welcome.

A copy of our Main School Prospectus can be viewed HERE