Physics
All students take Physics GCSE.
Physics is the science of matter, energy, space and time. It describes the rules that govern the universe and the particles from which everything is made. It tries to explain how and sometimes why everything happens.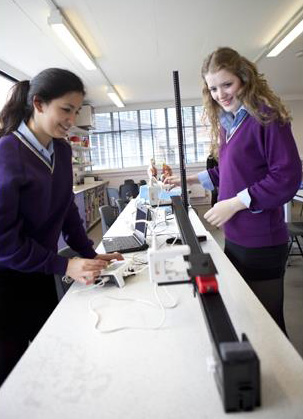 As the foundation of all physical sciences, it is closely linked to other subjects including Chemistry, Geology, Computing and Engineering. It helps us understand where energy comes from and how it changes, how and why things move or stay still and it makes technology possible, from a simple lever to state of the art electronics. Students study topics including mechanics, electricity, heat, waves and nuclear physics.
Physics GCSE (AQA: iGCSE 8403)
2 exams (50% - each)

During the course students will develop their interest in, and enthusiasm for Physics; develop a critical approach to scientific evidence and methods; acquire and apply skills, knowledge and understanding of Physics and its essential role in society; and build the skills, knowledge and understanding necessary for further study.
Love Physics? Consider Physics A-level.