Sixth Form Test
Welcome to Shottery Sixth Form: a place to inspire and be inspired.
Shottery Sixth Form represents a fairly significant lifestyle change. The transition from GCSEs brings with it differences in both academic challenge and in the logistical arrangements of your study.
Here, original thinking is both valued and expected. Learning with like-minded peers, you will be welcomed into a stimulating and exciting environment where you can fully explore your chosen A-level subjects. Teachers will offer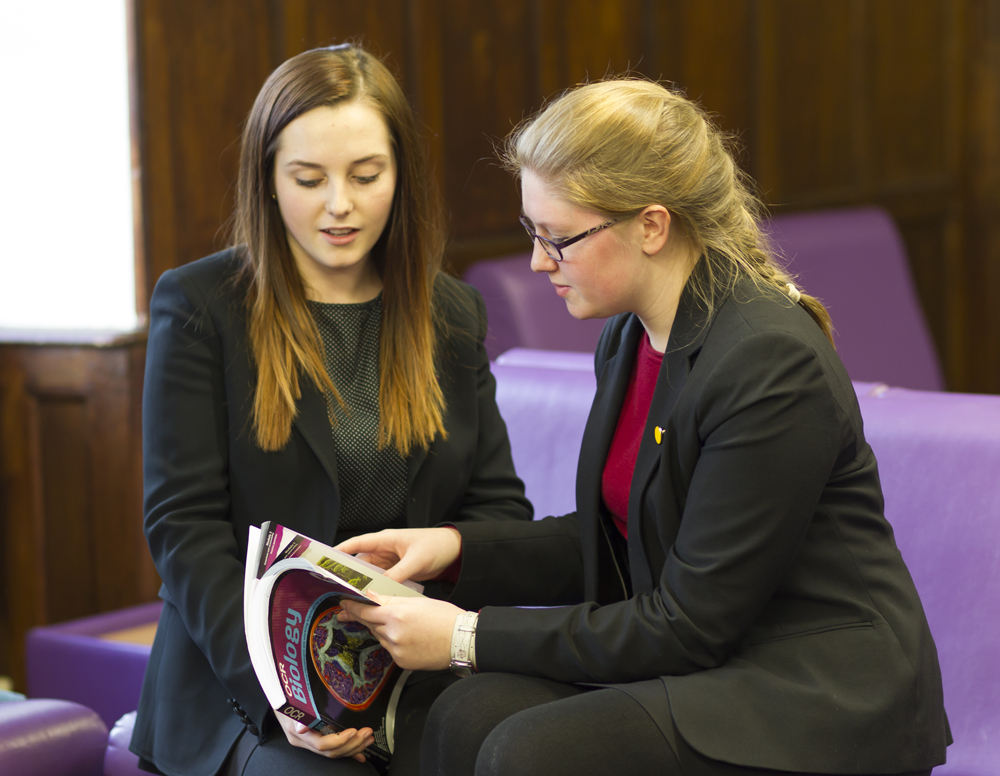 a more challenging setting in which you can further develop the critical and analytical skills needed for progression to university, higher level apprenticeships or employment. Life at Shottery is one of support, encouragement, challenge and reward. All sixth formers are fully integrated into the school's excellent pastoral system through vertical tutoring, and tutors, Heads of House, and Head of Sixth Form always have an open door to answer questions you might have, or if you just need a chat. Shottery Manor is the hub of the Sixth Form, a dedicated building offering privacy to study, socialise and relax - as well as somewhere to make toast! - away from the main school. Whilst your timetable will include a generous helping of 'free periods', you will be expected to manage your time efficiently and appropriately. There is an enviable enrichment programme here, and girls are expected to embrace the extra-curricular offer.
In addition to A-levels, you will have the chance to complete the AQA Baccalaureate qualification. This incorporates the Extended Project Qualification (EPQ), and General Studies or Critical Thinking AS alongside volunteering, personal development and work-related learning. Not only does it allow you to gain recognition for the multiplicity of activities in which you participate outside of lessons, it also demonstrates to universities and employers that you are an individual who can do more than simply excel in A-levels. It provides evidence that you can be a dynamic leader, a good team player and an independent learner.
Please take a look through this area of our website to find out more about all aspects of Shottery Sixth Form. If you are inspired and want some more information or want to visit us, please get in touch with Mrs Emms in the first instance, via email: emms.j@sggs.org.uk - we look forward to hearing from you!