The Library
The Warwickshire Secondary Book Award
The Warwickshire Book Award scheme is open to Year 7s, and almost half of the year group opt to take part, with huge enthusiasm and commitment. It is consistently an oversubscribed, rewarding and loved experience. The Year 7s read six of the very best fiction books published in the last year for this age group. We meet regularly in a small group setting to discuss and exchange views on what they have read. Their reading inspires the students to take part on competitions, write reviews and produce creative work, both written and visual. Our final school vote to decide the SGGS winner is always an exciting occasion. A group of students then have the opportunity to attend the final County event where they meet some of the short-listed authors, champion their favourite book and add our votes to find the overall Warwickshire winner.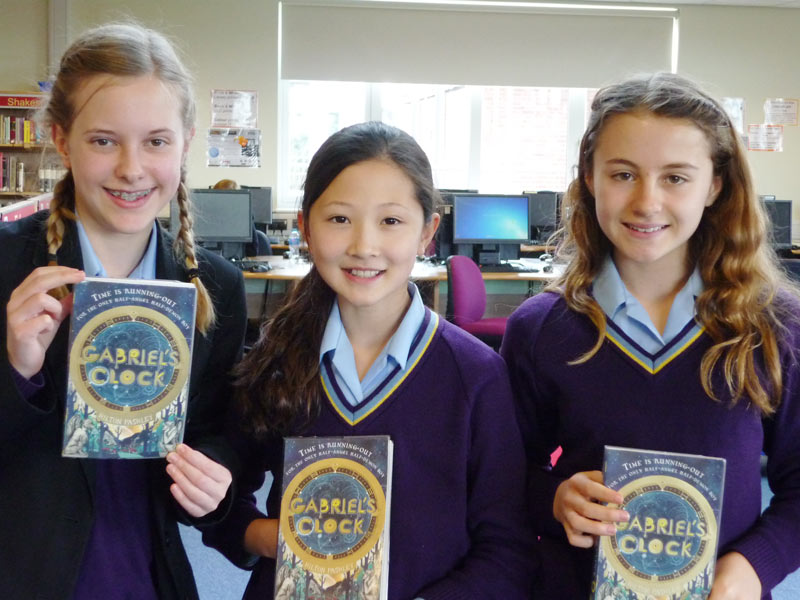 "This has been an amazing experience, I've read books I never would have picked up before. Honestly, you are missing out if you turn this opportunity down."
"Really inspiring. Loved it! Shows you should never judge a book by its cover."
"Every Year 7 involved is very, very lucky to take part. It was a real privilege and great fun!"
The Carnegie Award
This is the most prestigious annual award for Young Adult fiction. Year 9s and 10s are invited to form our own school Carnegie "shadowing" groups. It is a really popular, enjoyable and enriching opportunity which challenges students to read beyond their comfort zone. We read the shortlist of books considered the very best Young Adult fiction published in the last year. We shadow closely the national judges, following the same criteria in our deliberations, We meet regularly to explore ideas and exchange views, leading to lively and perceptive discussions. The group members meet finally to promote their personal favourite and vote to find our school winner. We then eagerly await the announcement of the national winner.