Student Leadership
2021 Head Girl, Juliet Donajgrodzki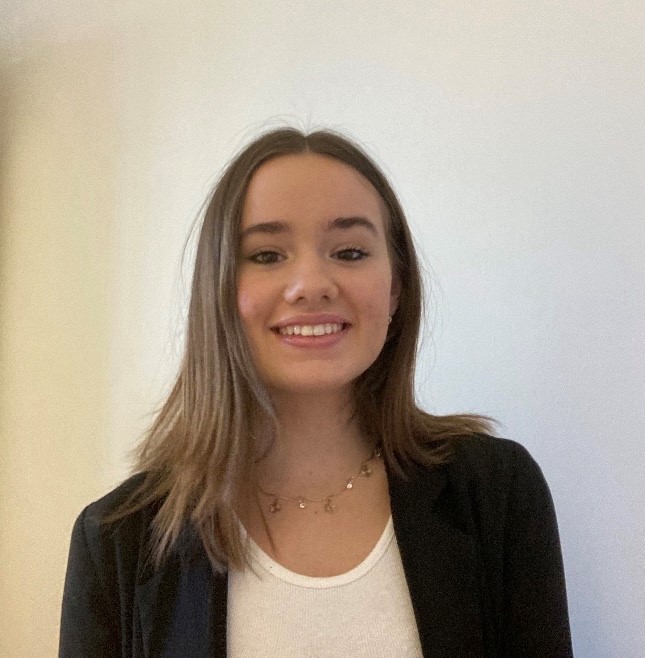 My journey at SGGS started in Year 7 and I'm now thoroughly enjoying Sixth Form and studying my A-Levels in French, German and History. I feel lucky that I love all of my subjects, something which should be at least partly credited to the extraordinary quality of teaching at SGGS. It's so inspiring to be in an environment that celebrates learning and makes it so central to our core values.
Applying for the role of Head Girl was the culmination of my rewarding experiences as a student, the pride I have to be a part of this community, and my developing sense of service and engagement. Although it feels surreal to be in this position because I've looked up to so many previous Head Girls, it's a privilege to be able to support the school in this way. I hope to continue and build on the work of the outgoing Head Girl Team, endeavouring to ensure I represent student voice effectively and to bring a positive mindset to all aspects of the role. I think my resilience and sense of humour also prepare me well for the challenges ahead.
I know that I speak for the rest of the Head Girl Team (Ananya and Jasmine) as well when I say we can't wait to see what the coming year holds!
Our Head Girl for 2020, Charlotte Curd, stepped down from her role at the end of the spring term. Below she shares some of her thoughts on her experiences so far.
2020 Head Girl, Charlotte Curd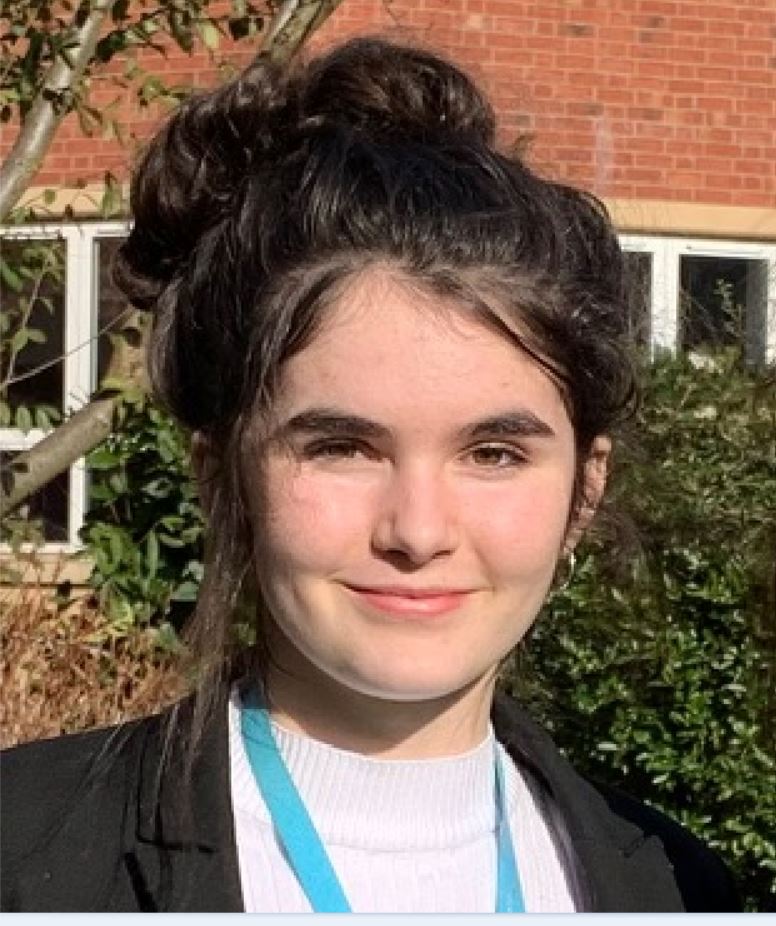 Welcome to Stratford Girls' Grammar School, a community that teaches you to become whatever you want to be.
When I first joined Stratford Girls' Grammar School, I was very shy, but seeing the Head Girl Team made me aspire to one day be part of school leadership. My self-confidence has grown throughout my time here thanks to the support and guidance of my teachers and leaders of the school, as well as the events and opportunities I have been lucky enough to be part of. I applied to become Head Girl when I was in Year 12 and I am so happy that I put myself out there! The whole experience has been incredibly rewarding, I have learnt so many skills which will benefit my life in the future.
It can be scary joining a new school, but there is no reason to be afraid here and every reason to be excited. The SGGS community is so warm and welcoming, even from the very start you feel part of a team. I have always felt so supported as a student in this school, everyone is here to help you and build you up. You know that you are part of something special. Every student has a voice through the House Council, where ideas are put forward to create positive change. It really shows that your opinions are valued, and I love the fact that my school has a strong community atmosphere.
Every teacher I have ever had at SGGS has been supportive, they are very passionate about what they do, making lessons challenging, positive and interesting spaces to be in. But they are not only interested in their subjects, rather, encouraging and helping you to succeed. Being at a grammar school has enabled me to work alongside people who have a similar mindset to me. Taking part in lessons, where everyone is just as driven and motivated as you are, creates a wonderful atmosphere in which we all learn and grow. We are also encouraged by our teachers to embrace independence, which is something that really helps as we progress and prepare for life after school.
When I leave school, I will take the lessons I have learned here with me throughout my life. I know this will be the case because of the great links SGGS still has with its Alumnae, who regularly visit us as part of our Speaker Programme. So many previous students have gone on to do exciting and wonderful things with their careers and these talks inspire us to follow in their footsteps.
Students enjoy the House system and Vertical Tutor Groups at SGGS as this creates friendly competition, but also promotes integration with other year groups, creating new friendships through the shared experience of House spirit. Since my first day at SGGS, I have always had friends in different year groups, many of whom have helped advise and mentor me during my time at school. I am passionate about this system because it is unique and feels special. I know others will benefit from these experiences too.
If you or someone you know might be thinking of joining our community in the future, my advice is simple. Do it! Whatever goals you may have, SGGS will help you to flourish.
Head Girl Team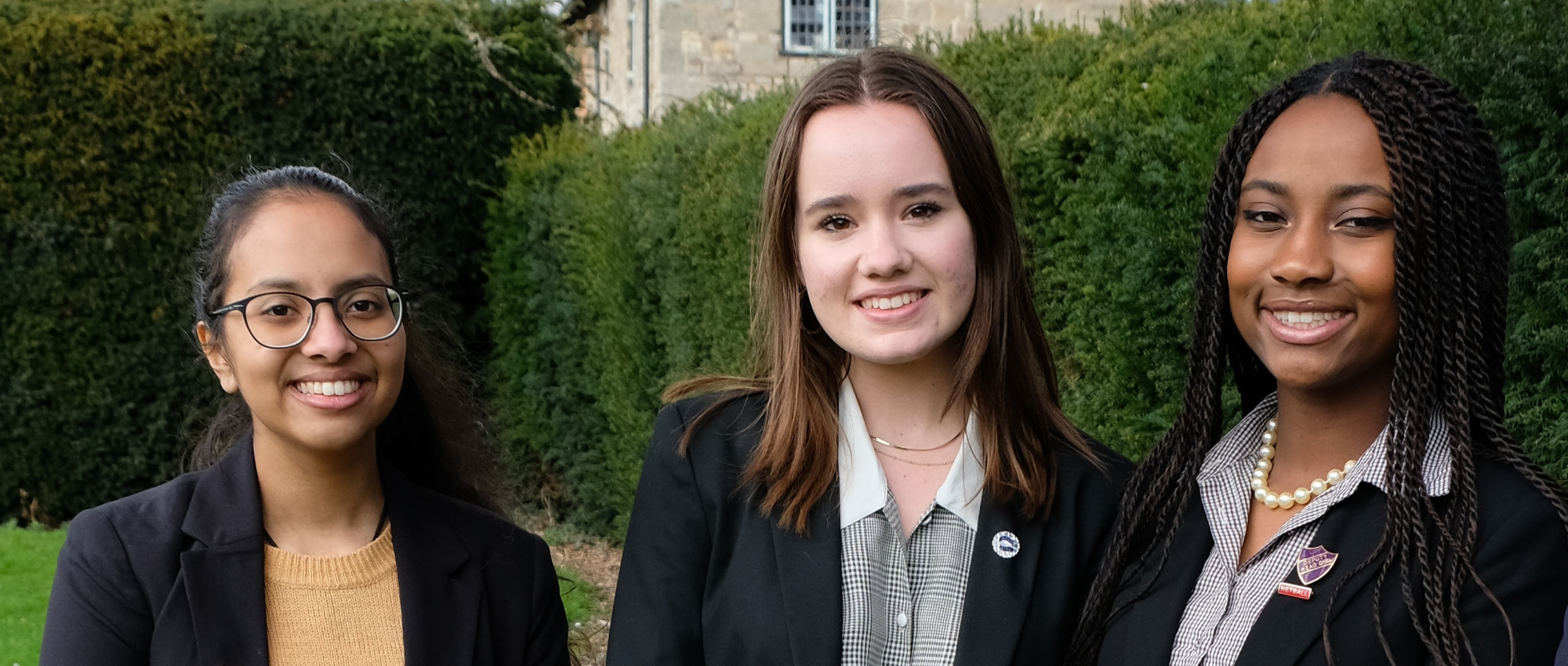 Made up of the Head Girl and two Deputy Head Girls, applications for these roles are invited from Year 12 students. Open to those who have just joined SGGS Sixth Form as well as those who have been here since Year 7, it is very much a level playing field when it comes to the election of this high profile team.
The Head Girl Team lead the sixth form and the school. Elected by all members of the school community, they are called upon to represent us in a range of environments from Governors' Meetings to meetings at the Town Council and they speak with conviction and authority. Their remit includes:
To act as role models and a point of contact for every main school student.
To keep abreast of developments and issues across the school by liaising with key group leaders, ie House Captains, Sports Captains, Librarians, Committee Leads etc.
To communicate ideas, suggestions and views in a structured way within the school community.
To attend Full Governors' Meetings half-termly.
To act as key ambassadors and role models for the School.
To offer assistance and support to all staff and especially the Headteacher and Head of Sixth Form at whole school events and activities, both formal and informal.
2020-21 Head Girl Team:
Head Girl: Juliet Donajgrodzki
Deputy Head Girl: Ananya Ryali
Deputy Head Girl: Jasmine Simon
2020 Head Girl Team: Charlotte Curd, Hanna Vine, Ayanna Pahil
2019 Head Girl Team: Bella Earle, Elizabeth Tiskina, Hermione Hill
2018 Head Girl Team: Amynta Arshad, Katie Crowfoot, Isabel Scanlon
2017 Head Girl Team: Sarah Lusty, Sofia Giles, Tamara Majevadia
2016 Head Girl Team: Ellie Meeres, Issy Hardy, Himani Jayasinghe
2015: Head Girl Team: Alice Harvey, Nancy Hall, Dale Sewell
house captains

Applications for House Captains are invited from Year 12 students. They represent the student voice and their areas of focus and responsibility include:
Promotion of all House activities and competitions
Organising and coordinating a programme of broad House competitions
Demonstrating leadership of the school community
Actively promoting House spirit
Gathering student feedback.
Organisation of House Council system.
Consultation on which charities the school will support for the forthcoming year and then devising a programme of promotion.
Creating and delivering a programme of fundraising activities for the whole school.
Supporting students' understanding through assemblies.
2021-22 House Captains:
Cygnus: Poppy Homer and Cora Williams
Orion: Verity Beale and Angelie Marwaha
Phoenix: Lara Foxon and Sandy Isaac
Ursa: Amara Pahil and Millie Wright
So what does it mean to be a House Captain? Below, we hear from the previous House Captains, who have reached the end of their tenure.
2020-21 House Captains:
Cygnus: Imogen Barnes and Imogen Sherlock
Orion: Kirsty Duncan and Eleanor Stephenson
Phoenix: Millie Johnson and Emma Thornell
Ursa: Holly Hughes and Katherine Twohig
Becoming a House Captain is a fantastic way for students to become more involved in the everyday workings of Stratford Girls' Grammar School as well as adding an extra layer of enrichment to the Sixth Form experience. During their time as House Captain, students form a close bond with fellow Captains and the rest of the Senior Leadership Team. This experience also provides a way to remain connected to lower key stages and wider aspects of school life.
As a role model to younger students, SGGS House Captains are expected to give advice and support to others. This will be drawn from their own experience of secondary school including passing on the guidance they would have once received. These roles are aspirational and seen as something to strive for, building great foundations for future leadership opportunities and representing an impressive achievement to include on personal statements and CVs.
"When I arrived in Year 7, I remember being welcomed into Cygnus with open arms and forming strong bonds with my fellow Cygnets. The vertical tutoring system gave me older role models, who became involved with student leadership or became House Captains themselves. When I got to Year 12, I wanted to ensure that other students could benefit from the House System as much as I had.
"Ultimately, a good House Captain is enthusiastic, capable of working with others and willing to put in the time and effort to represent their House as best they can. Most importantly, I have learned so much about working in a team. I am not afraid to reach out to others for help and I have recognised the benefits of more collaborative discussions. It is inspiring how integral everyone became in the success of our different projects and ideas. I'll definitely take this with me into later life."
Imogen Barnes, Cygnus
"As someone who joined SGGS later, in Year 8, the House system was a huge support for me. From making long-lasting friendship to enjoying House events, Cygnus provided me with irreplaceable memories. As part of the Head Girl team, I have now been able to help younger students make similar memories, which is so rewarding.
"I have always enjoyed House events and the idea of being able to plan and prepare these really intrigued me. I couldn't wait to apply my existing skills and learn new ones in such a supportive environment. The more energy you put into a project the better the outcome. This sounds simple but if other students see your love and passion, it will quickly pass along."
Imogen Sherlock, Cygnus
"When I first joined SGGS, it was clear how strong the House system was. This stuck with me throughout my time here and when it came to apply, I knew I wanted to represent the students in Orion. A House Captain needs to be organised and imaginative. You will step outside of your comfort zone, whether that's conducting assemblies in front of the school or dancing on the centre lawn during House Festival!
I'm proud of my House because everyone works incredibly well as a team, regardless of which year group we're all in. There's always so much going on; whether that's organising House Council, appointing Prefects or launching a new inter-House competition. This has been a really rewarding experience and meeting new people along the way is a definite highlight."
Kirsty Duncan, Orion
"I saw becoming a House Captain as an opportunity to express my thanks to my school. Seeing the previous years doing an excellent job, I also thought it was a great way to be a part of something bigger. I was part of a good team, which is crucial as you are always working together.
"I am definitely proud of Orion and its enthusiasm, especially during lockdown months. It was great to see such amazing effort from all years in activities like House Bingo and the exercise challenges that took place. I am also proud of learning skills to manage a big event with high expectations from the whole school!"
Eleanor Stephenson, Orion
"I have always enjoyed participating in the House events that the previous House Captains have put on. I was a member of the House Council for the majority of my time at SGGS and saw first-hand how this gave students in the lower years a chance to have their voices heard.
"A good House captain should also be willing to take part in all kinds of different activities and be confident whilst doing this. I am proud of Phoenix, as we are a new House but are still able to work together effectively to win competitions and always showcase our resilience. I have learnt how to use my time effectively and will take these valuable skills with me post-Sixth Form."
Millie Johnson, Phoenix
"I wanted to give something back to the school as I have always admired the student leadership team throughout my time at SGGS. I also wanted to apply and gain an experience of an application and interview process as this will be useful for the future.
"Being reliable as well as being pro-active is very important. I admire the enthusiasm that the students in Phoenix have and their willingness to get involved in everything from the Winter House Festival to the House Competitions throughout the school year. Personally, I have become more resilient and determined. Being a House Captain has taught me how to take ideas and develop them into a reality, despite any setbacks faced."
Emma Thornell, Phoenix
"I wanted to be a House Captain as I had always lacked confidence previously and I wanted to prove to myself that I was capable of more than I thought. The experience has certainly helped me in that respect! It's nerve racking organising events like House Festival; hoping that your ideas work and trying to ensure everyone enjoys themselves. It takes a lot of guts putting your creativity on the line like that, but every single time we've done so, we've succeeded.
I'm definitely surer of my own ideas now, and in future I know I'll be much more confident in sharing them, no matter how bold I might think they are. Projects that students have enjoyed most have been 'out of the box' ideas, like Mystery in the Manor, which was a personal favourite of mine! It means so much to see others taking part and having fun building House spirit, and it makes all the effort and planning worth it."
Holly Hughes, Ursa
Sixth Form Committees
Applications for Committee Leaders are invited from Year 12 and Year 13 students. Each committee also invites 2 students from Year 10 and 11 to apply to join them. There are six committees and each has a staff link:

Well-being Committee:
1 member of the Head Girl Team and 2 Committee Leaders.
Staff link: Mrs Stringer (Head of Cygnus House, Head of German)
Focusing on fostering positive student well-being through the promotion of activities and appropriate signposting. They also organise the Ch@ mentors and support students' understanding through assemblies.
Learning Committee
1 member of the Head Girl Team and 2 Committee Leaders.
Staff link: Mrs Frater (Joint Head of Drama)
Focusing on the development of excellent teaching and learning practices around school, including running student focus groups, organising academic mentors and supporting students' understanding through assemblies.
Sixth Form Committee
1 member of the Head Girl Team
Staff link: Dr Griffiths (Head of Sixth Form, Teacher of Chemistry)
Focusing on the organisation of meeting agendas to reflect the student body, supporting the management and development of the sixth form facilities, particularly in the Manor, and supporting community cohesion through a programme of sixth form community activities.
Environment Committee
2 Committee Leaders.
Staff link: Mrs Barnes (Director of Finance & Operations)
Focusing on the development and delivery of an eco-friendly school programme, reviewing the use of the site, including the dining service and associated arrangements, as well as supporting students' understanding through assemblies.
Events Committee
2 Committee Leaders.
Staff link: Mrs Frazer (Operations Manager)
Focusing on helping to deliver some of the school events as per the calendar, including where appropriate, FoS events. Also attending many of the school events, to support welcoming guests, providing refreshments and sometimes collating feedback. This committee also designs and delivers a programme of fun activities for other year groups which are in addition to those offered by FoS.
Communications Committee
2 Committee Leaders.
Staff link: Ms Caldwell (Social Media and Communications Manager)
Focusing on supporting the delivery of school publications and communications where appropriate, designing and delivering new content for marketing purposes, collating student feedback and helping to put together focus groups for research purposes.