Record exam results in both A-level - rating us the 15th best state school in the UK - and GCSE.  Read more here...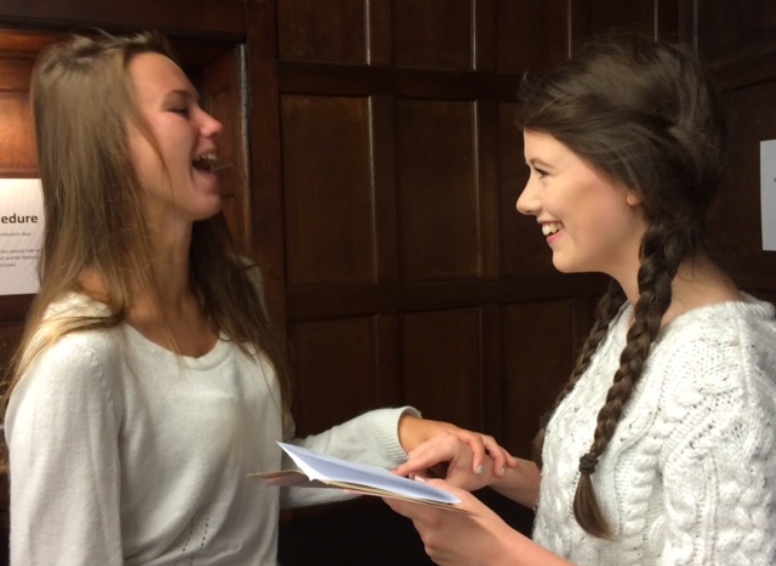 A-level Results: press release August 2015
Stratford Girls' Grammar School is pleased to report extraordinary academic success with a brilliant set of A-level exam results for 2015. We congratulate all our 98 A-level students on their tremendous achievements, including an outstanding 87.3% of all grades at A*, A or B: which is in fact a new school record. Within a 100% pass rate, half of all grades were A* or A (exactly 50.0%).
Headteacher Ms Kate Barnett said: "Our girls have again done extremely well and I am enormously proud of each and every one of them. These results reflect their considerable hard work, determination and resilience, as well as their talent, and the girls – and their fantastic teachers – are to be warmly congratulated!"
Our highest achiever Elizabeth Hong (five A* grades) is off to Cambridge to read Medicine, but the vast majority of her fellow students have also secured places at their first choice universities, on courses ranging from Anthropology and Architecture to Zoology through all subjects in between, including Computer Science, International Relations, Mechanical Engineering, and New Media, as well as the more traditional subjects. It is also interesting to see high-flying girls taking up other options, including degree-focused training schemes with companies such as Price Waterhouse Cooper.
13 August 2015
A-level Achievements
100% pass rate
87.3% A*/B (new school record: up 5 percentage points)
50% A*/A
18.2% A*
DfE: APS per student: 1102.4
DfE: APS per exam entry: 244.1
5 confirmed Oxbridge successes (from 5 holding offers)
77% took EPQ and 54% achieved A*/A
98 students on roll
League tables:

Telegraph: 15th state school nationally
Times: 45th school nationally (state/independent)
August 2015
GCSE Results: press release August 2015
Stratford Girls' Grammar School students are again celebrating some record exam results today: 83.9% A*/A grades at GCSE. Within the baseline outcome of 100% A*-C (including English and Maths), just under half the girls achieved a clean sweep of all A*/A grades. A record 92.6% of all girls achieved five or more A*/A grades.
And this is after a record A-level week last week, which saw Stratford Girls' Grammar achieve the top spot in the county (in both state and independent schools) with a fantastic 87.3% A*/B grades, a result that put us 15th in the UK (according to The Telegraph).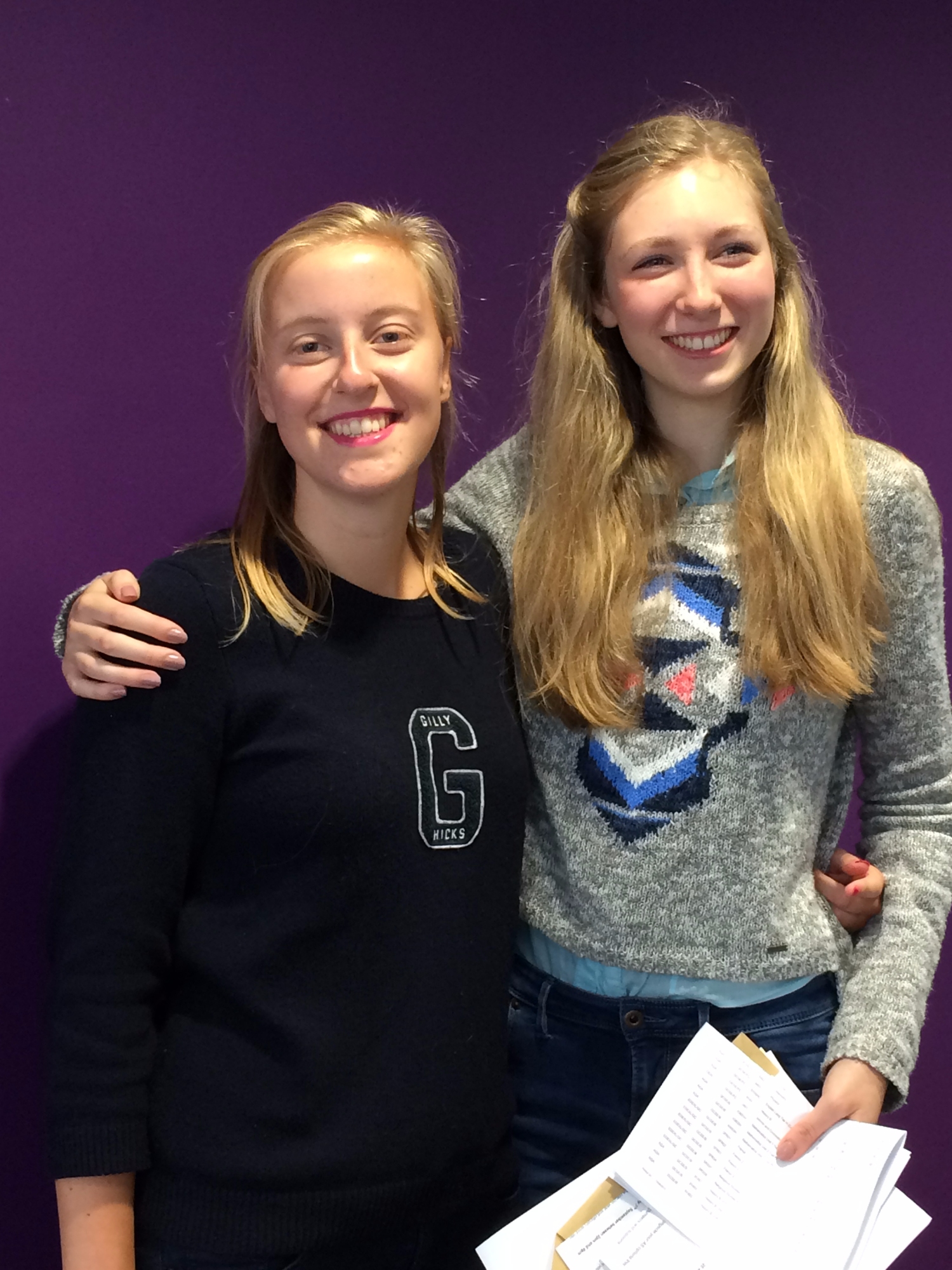 Headteacher Ms Kate Barnett said, "These amazing results continue our trend of excellent achievement and reflect the hard work and effort put in by each and every one of our girls. All of our staff and students work extremely hard for days such as this, and we are so well supported by our parents as well that the pleasure of the results are shared by many. We are now looking forward to the coming year. There has never been a better time to join our sixth form - with our new buildings opening from September as well as record results!"
The girls received their GCSE results in the school's new assembly hall, and were therefore the first to use the school's £3.5m new facilities. The contractors are still working on the final details, but the new building will be formally handed over to the school on Friday 21st, and will therefore be ready for the first day of term, with a new dining room and kitchen, full-size sports hall, fitness suite and changing rooms, drama studio, classrooms and offices, as well as the splendid new hall. And the good news for the sixth form is that this development work has freed up the beautiful fifteenth century manor house to be a dedicated Sixth Form Centre, so there really is a lot to look forward to for Shottery girls!
20 August 2015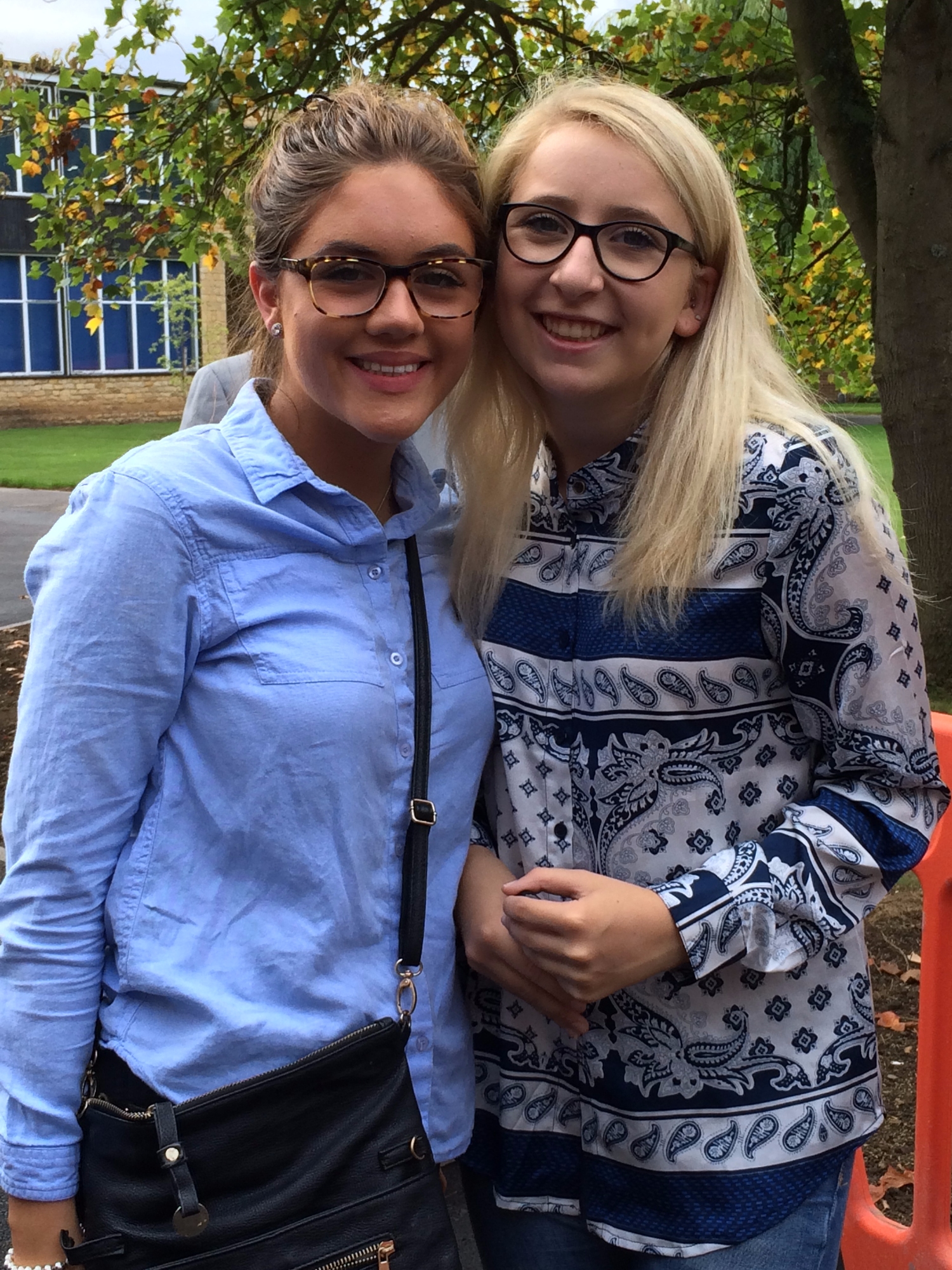 GCSE Achievements
100% 5+ A*-C grades (including English and Maths)
50.6% A*
83.9% A*/A
98.3% A*/B (a new school record)
92.7% of girls achieved 5 or more A*/A grades (a new school record)
81.7% of girls achieved 8 or more A*/A grades
41 girls all A*/A (50% - new record)
82 pupils on roll
DfE: APS per pupil (best 8): 429.1 (A+)
100% achieved expected level of progress in English (3+)
100% achieved expected level of progress in Maths (3+)
94% achieved more than expected level of progress in English (4+)
88% achieved more than expected level of progress in Maths (4+)
82 pupils on roll
League tables:

Telegraph: 14th state school nationally
Times: 40th school nationally (state/independent)