Biology
Introduction
The Biology department at Stratford Girls' Grammar School achieves consistently high results that place it within the top 25% of the country. Students will learn how to make decisions about scientific issues and how the sciences contribute to the wider success of the economy and society. SGGS aims to foster and encourage enthusiasm in Biology by offering students the chance to develop and demonstrate a deep appreciation of the skills, knowledge and understanding of scientific methods; as well as providing a platform for them to showcase competence and confidence in a variety of practical, mathematical and problem-solving situations.
Sixth Form Curriculum
Students can expect to further develop their practical skills in Biology as well as deepen their understanding around foundations, exchange and transport. Biodiversity is focused on in detail, as well as evolution and disease. Girls will consider the importance of communication, homeostasis and energy as well as analysing the impact and intricacies of genetics and ecosystems.
Our highly experienced teachers have a range of biological backgrounds, including microbiology, zoology, ecology, botany and biotechnology. We recognise the inspiration of being out in the field and its importance to this subject, so during the course, we regularly arrange a number of off-site field activities. This includes an opportunity to attend a biomedical day at Warwick University and the chance to enter the prestigious Biology Olympiad.
Beyond the regular course requirements, mentoring schemes, STEM and Ecology clubs are run by the Sixth Form for younger students, cultivating leadership skills and refining knowledge. Our Biology Surgery runs weekly where Year 12 and Year 13 are encouraged to explore areas in support of and to develop their understanding of the course. Dissection Club allows the students to develop their dissection skills well beyond the specification and is particularly enjoyed by students wishing to read Biological related sciences. MedSoc is also run weekly as a preparation for students considering applying to Medicine or Dentistry.
The study of Biology at A-level can lead to Biological or environmental courses at degree level, but also supports applications to a wide variety of careers including medicine, veterinary science, dentistry, physiotherapy and many more.
Resources
Click the exam board logo below for exam specification: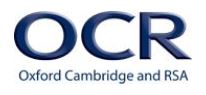 Gallery