Head Girl's Welcome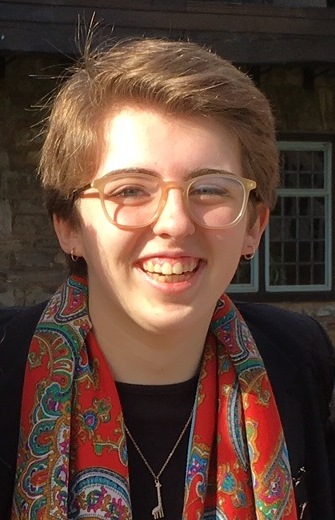 Having joined the school in Year 7, I have had many opportunities over the last seven years, both academic and extra-curricular. The continued support and encouragement from school staff has allowed me to work to my potential. I have taken part in many of the music extra-curricular opportunities, but there is so much offered: sport, chess, dissection club and much more. Our school really does encourage interests beyond the classroom; there is always the opportunity to try something new and there is plenty of support available to help you.
Through my time at the school I have been lucky enough to travel to some incredible places: I have travelled over 17,500 km with school from Iceland to Russia, Berlin to Ghana. Such opportunities and experiences make this school so special: you have a great time whilst at the school but will also leave a much more well-rounded individual!
So what does being a part of SGGS mean to me? Firstly it means a friendly and close-knit community where students can feel happy and safe. When I joined in Year 7, the school was much smaller, both in terms of pupils and facilities. The school has expanded and now has better facilities, but the close-knit atmosphere has remained the same. The vertical tutoring system and comprehensive pastoral network ensure staff and student support. The school really does care for the wellbeing of its students.
Secondly, being a part of SGGS means the ability to reach our full potential - academically, socially and emotionally - through the continued help and support from the staff, and through the other opportunities we are given. As a very nervous Year 7, I would not have believed that I would one day become Head Girl. What is special about SGGS is that we are challenged to push ourselves - to grow in both independence and confidence.
Finally, and I believe most importantly, being part of SGGS means the ability to be yourself. Despite being a small school, there is every type of person here, and you will always be accepted for who you are. It's not considered weird to be excited about your education and students are allowed to believe in, and be whoever they want to be.
I am excited to be a part of SGGS and I am extremely proud to be the Head Girl at such an incredible school. I am delighted to welcome each and every one of you to Stratford Girls' Grammar School.
Sarah Lusty
Head Girl