Our Head of Sixth Form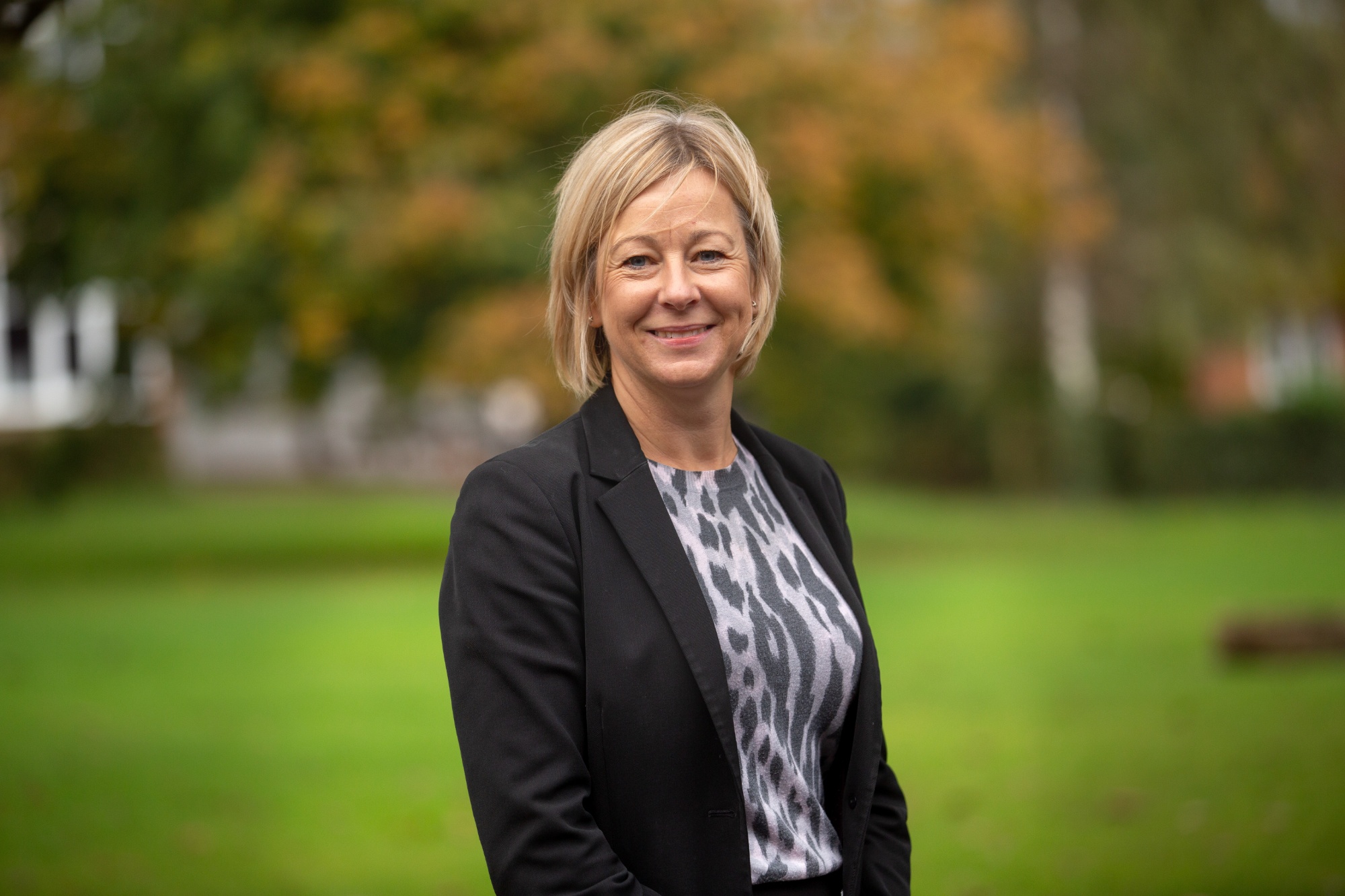 SGGS Sixth Form is a journey of empowerment and opportunity. Our academic reputation speaks for itself and as young people on the precipice of life beyond education, it is hugely important that you choose a sixth form that you can trust in terms of guiding and supporting you to build resilience, accept challenge and ultimately flourish into a truly authentic and contributing member of your community.
At SGGS Sixth Form we shape futures. We specialise in teaching so that you can specialise in learning, in an environment without disruption, distraction or stereotyping. We actively promote an ethos of 'Positivity, Resilience and Respect'.
Here, you will be a known and valued member of our community. You will hone your independent learning and research skills as well as benefit from working collaboratively. You will be in a truly diverse setting where individuality is not only accepted but also enthusiastically encouraged. Our dress code is just one of the things that reflects this, and you will embrace the opportunity to take pride in your appearance alongside your responsibility for representing our school when you are not on site.
You will be the most recent in a long and impressive history of custodians of our beautiful 15th century Manor House, now our dedicated sixth form centre. You will have a choice of several spaces in which to study independently or collaboratively, to socialise or to simply relax with a cup of tea!
You will make genuine lifelong friendships with the people who will be your biggest allies throughout your life. You will thrive in a community of like-minded peers who have a love of learning and embrace the pursuit of academic excellence whilst recognising the importance of rising to new challenges and experiences in order to build a skillset that will be instrumental in your life after sixth form.
You will be led by a superb sixth form team who share your ambitions as well as have the expertise to help and guide you towards being the very best version of yourself. It is truly a partnership.
In return, we will look to you to be a positive role model for the students in main school as well as for your peers. We hope you will offer guidance and share your experiences with the young people following in your footsteps, through various channels such as your vertical Tutor Group.
In addition to your studies, you may perhaps take an interest in one of the plethora of student leadership roles available, or you may want to join, contribute ideas to, or even hold your own extra-curricular activity. You will be expected to manage your time effectively.
As the Head of SGGS Sixth Form, I take extraordinary pride in the outcomes of our students. Each year, they go on to a wide range of universities, employment, degree apprenticeships, charity projects and overseas travel. In recent years, we have seen some of our most academic students opt to pursue highly competitive degree apprenticeships with leading companies including JP Morgan, Lloyds Bank, PWC and Jaguar Land Rover, to name but a few!
My years working with young people support my conviction that the foundation for a successful sixth form is one that is built on positivity, resilience and respect, and you will see reminders of this mantra around the Manor. Our open-door policy means that you can access support and guidance whenever you feel you need it, or perhaps just a quick chat!
So, what will SGGS Sixth Form do for you, in addition to giving you access to the teaching and tools you will need for academic excellence and help shape your future in terms of your next steps? Well, I know that you will leave us with memories of a sixth form journey that is second to none, with lifelong friendships and a network of like-minded, creative, inspiring women who take great pride in celebrating your successes alongside you.
You will recognise the importance of kindness and empathy, of the responsibility that comes with being a role model to others. You will flourish on your onward journey, knowing that you have been guided and supported at an exceptional level from the moment you arrived here, and you will feel secure in the knowledge that our provision does not vanish when you leave.
You will take the expectation for achievement in your stride and embrace the challenges that come with it and you will be an outstanding and authentic member of your community.
Our website is here to really give you a sense of who we are and what we offer. If you have any follow-up questions, do please get in touch via email here, or better still, come and visit us and see for yourself!
Dr Suzanne Griffiths
Head of SGGS Sixth Form