Food and Nutrition
The Food department is a busy and popular department. Students acquire a range of excellent practical skills, working independently as well as part of a team. They gain nutritional knowledge to be able to live more healthily and the skills to enjoy the pleasure of cooking for themselves and others. It is our aim to prepare students with the skills needed to live healthily and to be able to manage a budget by preparing their own nutritious food by the time they finish Key Stage 3. We also prepare them for the rigours of GCSE should that be an option they wish to pursue.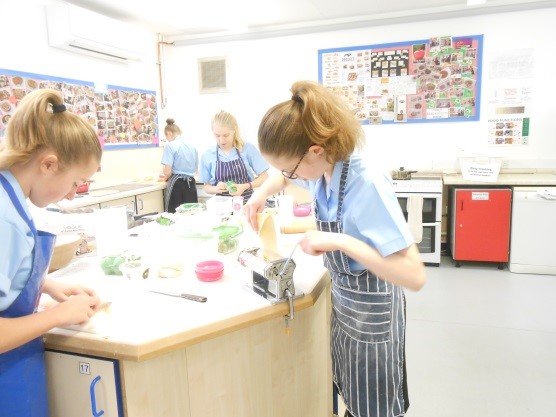 Food science is an important element of GCSE and as such we introduce the idea of investigative work from the outset. All pupils study Food in Key Stage 3; they will learn how to use equipment safely and build their confidence by learning how to prepare a range of healthy meals such as Macaroni cheese, soup, pasta salad, lasagne, and fish dishes. Alongside this and the investigative work there will be the chance to develop high level skills such as choux pastry and showstoppers such as Lemon meringue pie.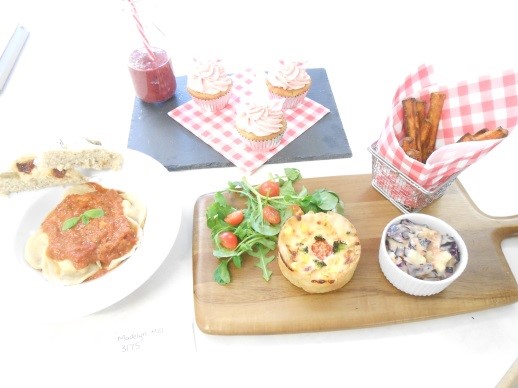 Food Preparation and Nutrition is a very popular choice at GCSE. This builds on the work done in Years 7, 8 and 9. In Year 10 pupils study all aspects of food - nutrition, food science, food safety, food choice and provenance of food. Year 11 sees the completion of two non-examined assessments - a food science investigation and a food preparation assessment which culminates in a 3 hour practical task.
AQA Food Preparation and Nutrition GCSE (8585) link to spec
http://www.aqa.org.uk/subjects/food/gcse/food-preparation-and-nutrition-8585