Y9 Trip to GCSE Science Live!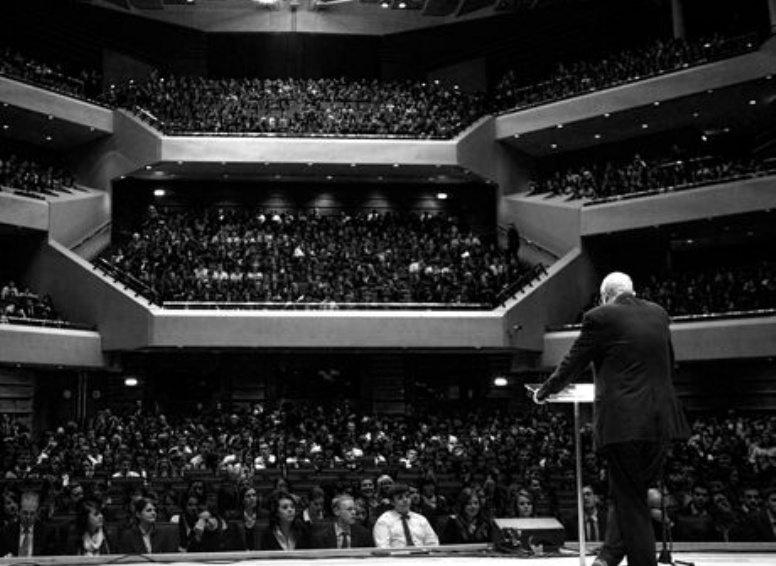 At the end of February, Year 9 Science students visited Birmingham Symphony Hall, for the GCSE Science Live event. It gave the girls the chance to see and hear five of Britain's top scientists, all working at the cutting edge of their specialisms. Here, students Jess Wild and Meera Jassi tell us a bit about their day.
The GCSE Science Live trip not only opened our eyes into the world of science outside the classroom but it also showed us how exciting science could be as a career. The scientists that spoke truly inspired us to look more into science at A-level and degree level.
After listening to the speakers it also showed what a diverse and accepting field it is, particularly for women. The scientists humoured and entertained the entire audience including children, adults, science specialists and people with a minimal knowledge of science.
The examiner section of the day prepared people for all exams - not only science GCSEs. It helped us to gain a better understanding of what exactly the examiners want to see and also how to keep the examiners on our side!
We heard from Professor Lord Robert Winston about the wonders and treatment of fertility and how his research in the field has literally changed people's lives. We also heard about subjects ranging from the Big Bang theory, the possibilities of time travel and how genetics can tell us about how humans came to be.
Overall the day was fantastic. It was incredibly informative, as well as being a hugely entertaining experience which we would highly recommend to everyone.