Shottery Girls Row for Gold at the West Midlands Regional Championships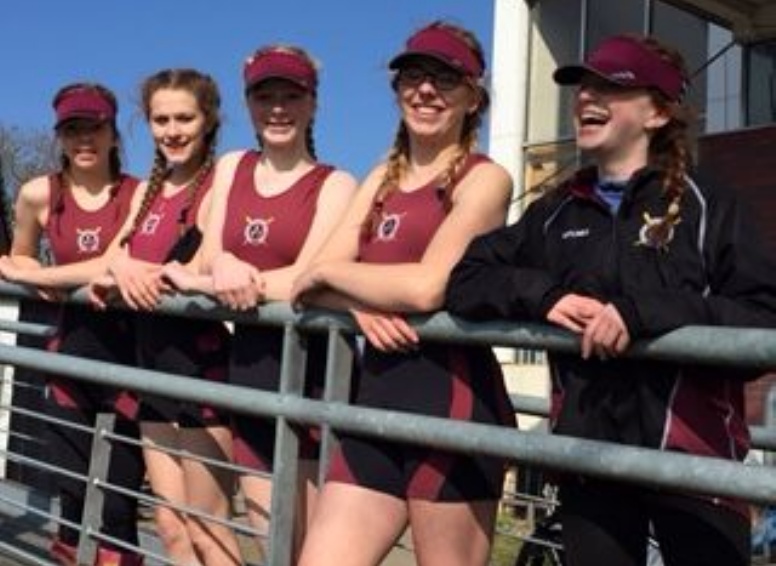 Year 9's Hermione tells us more about the Championships in Worcester.
On Sunday 13th March Stratford-on-Avon Boat Club took part in the West Midlands Regional Championships at Worcester.
The WJ14 4x+ crew was made up of 5 girls from Year 9 at SGGS: Katie (bow), Gracie, Katie, Emily and Hermione (cox)
The team had been training 4 times a week, on water and on the ergos through the winter. Everyone knew how important this race was and wanted the chance to go through and compete against some of the best crews in the country.
The trial was a 'Heads Race' over 2.5k – which means the boats are set off at regular intervals so you are racing against the clock.
It was a tough race with stiff competition, but the girls pushed hard and delivered on the day, winning Gold!
Afterwards, Dr Graham Collier, who coaches the girls at Stratford Boat Club said, "Very well done to all our junior athletes – a super showing. Congratulations to the 4x+ on winning and being selected to represent the West Midlands at the Junior Inter-Regional Regatta."
The Junior Inter-Regional Regatta is on Saturday 23rd April at the National Water Sports Centre at Nottingham, where 12 teams from across England and Wales will compete.
Good luck girls!