The #Shakespeare400 Celebrations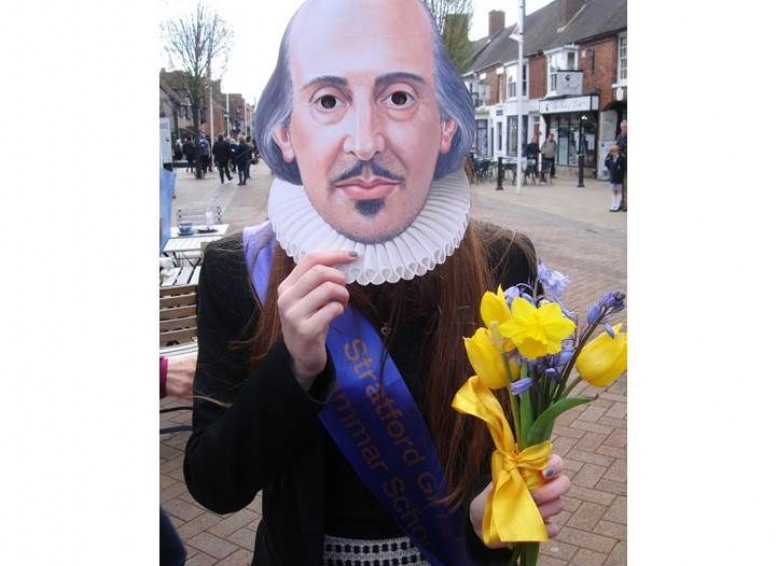 Our new Head Girl, Ellie, talks about SGGS's part in this year's Shakespeare celebrations.
On Saturday the 23rd of April, Stratford Upon Avon came together to celebrate 400 years since Shakespeare's death. Being a local school, we had the honour of walking in the birthday parade, and joining in with other schools and guests in the area to partake in the town's celebrations.
Many Shottery girls accompanied honoured guests and town dignitaries, such as local charities, as well as guests from around the world, including as far away as Thailand! The day started by meeting guests and preparing to join the parade through the town, holding standards and bouquets of flowers. A few of the events during the day included unfurling the Stratford Girls' Grammar School flag (located on the High Street), listening to a fabulous New Orleans Jazz band, as well as the impressive marching band, and finally, having the honour of laying flowers at the grave of the famous playwright. Year 7 Drama students performed an edited version of As You Like It outside The Shakespeare Centre, which was excellent.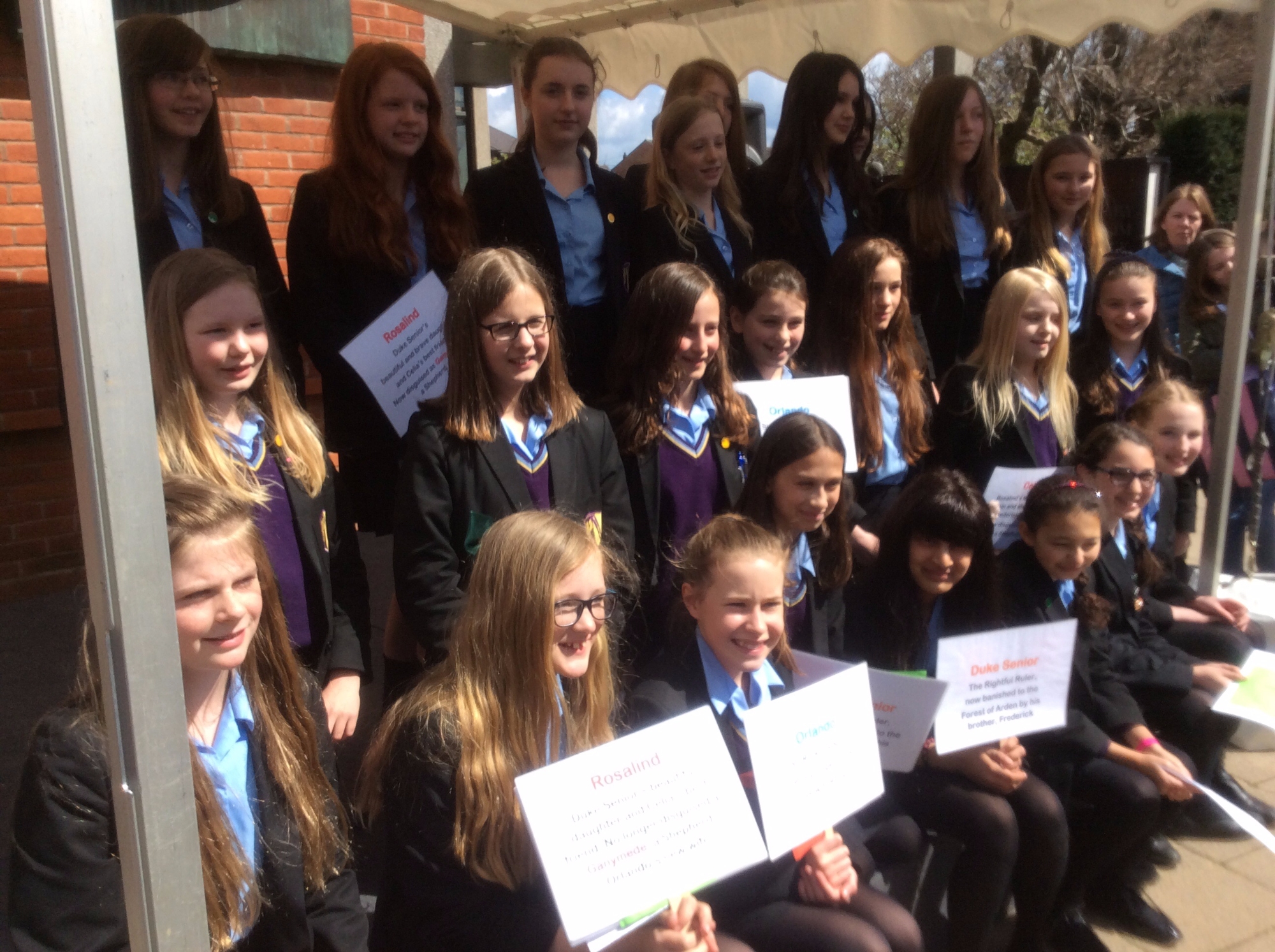 It was a great day, with much of it broadcasted on television. Being able to represent the school, and also being a part of the excitment was fantastic. Coming together with people from all ages, not just from Stratford, but also from all over the world, to celebrate the Shakespeare's life, his works, and the history of Stratford Upon Avon resulted in an unforgettable day. There were confetti cannons, Shakespeare masks, and even some glorious sunshine!
It was an honour to be involved in such a prestigious and exciting event, and one that all the girls thoroughly enjoyed being a part of.