Year 5 Open Event - 15 June 2016 - No Need To Register.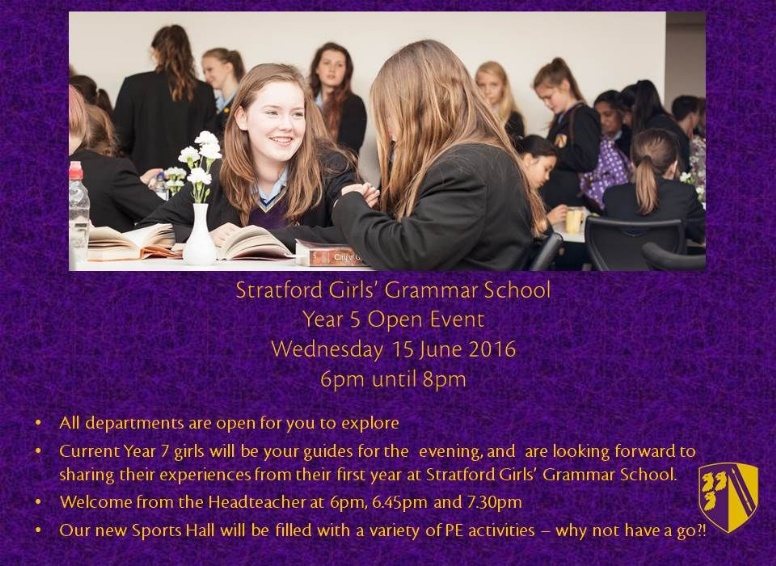 The Stratford Girls' Grammar School Year 5 Open Event is on Wednesday 15 June this year. Always a busy occasion, we welcome all prospective Shottery girls and their families to school from 6pm until 8pm.
All departments are open and available for you to have a look around, speak to staff and get a good feel for what we are offering. Best of all, we have our current Year 7 girls as your guides for the evening, so you can benefit from their first-hand experience of being at SGGS for almost a year!
Our Headteacher will be addressing guests at 6pm, 6.45pm and 7.30pm, to welcome you to our school.
Our new Sports Hall will be busy with a number of different activities, and the opportunity for you to have a go! We are extremely proud of our new facility and the much improved offer now available for our girls.
There is no need to register
just come along and join us - we look forward to seeing you!