ELD - Year 9 Visit to Black Country Museum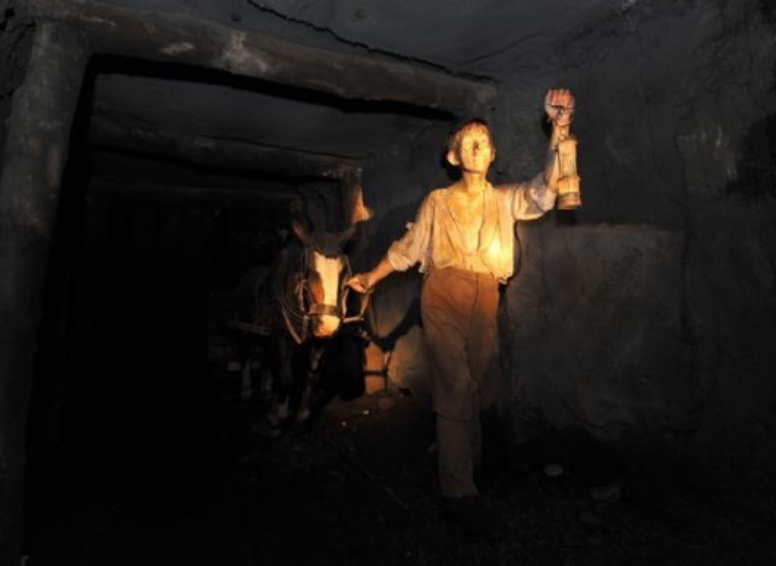 On November 16th, Year 9 went to the Black Country Living Museum, as we are currently learning about The Industrial Revolution. The Museum is used to show people about life during the Industrial Revolution. It includes a drift mine, which we all went down, there were many low roofs and steep paths and we listened to a small boy telling us about his life in the mine where he had very hard and long days. There was also a school and many different stores, such as a hardware store, cake shop and even a pub, which produced a community feel to the museum. During lunch, we got a chance to go on the Victorian rides, including a carousel. A genuine 1930's fish and chip shop gave us the opportunity to have some tasty fish and chips.
After lunch we visited the school and experienced the life of a school child during the Industrial Revolution, which was much stricter than school today with the cane given to naughty children! For the rest of the afternoon we saw another part of the town with workshops, including a chain maker and visited historical stores such as the pharmacy which had preserved every item that would have been in a chemist during the Industrial Revolution.
The day was a fantastic learning experience and we all really enjoyed it.
Avneet Sunner, Year 9