STEM:  Shottery Girls and Greenpower Formula 24+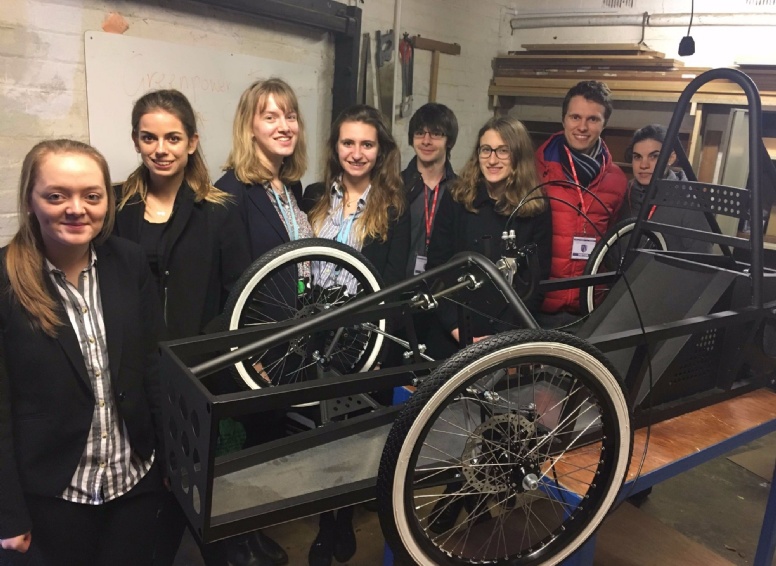 Greenpower Formula 24+ is a competition to design, build and race an electric car. A group of eight of us began this project in September, building our car from a kit that requires customisation and bodywork designed by us. We are planning to complete the car in time for the summer race season, where we will all get a chance to race it on the track - the role of driving has been highly sought after within the group!b We are hoping to hand the car on to the current Year 12's when we leave, for them to improve and deconstruct as they see fit!
We have been working on the car as a group once a week with support from Siemens' Engineers, who have given technical advice, whilst still allowing us to explore options and make our own mistakes! It has been really exciting to see the project develop each week, with it finally starting to look something like a car at the start of this term. Each week is a great opportunity to learn new skills as we develop an understanding of the considerations that go into the designing and building of a car, from cost to weight, or power to camber.
This has been a great project so far, giving us a chance to independently develop our engineering skills while learning to work with professional engineers. We are hugely looking forward to the rest of the process leading up to the races, and will be sorry to leave the project at the end of the year.
We hope the year twelve girls will look after it and enjoy working on it as much as we have, and look forward to seeing what they do with it.
Kate Bassil and Suki Scholes, Year 13