Rowing Success in the Junior Sculling Head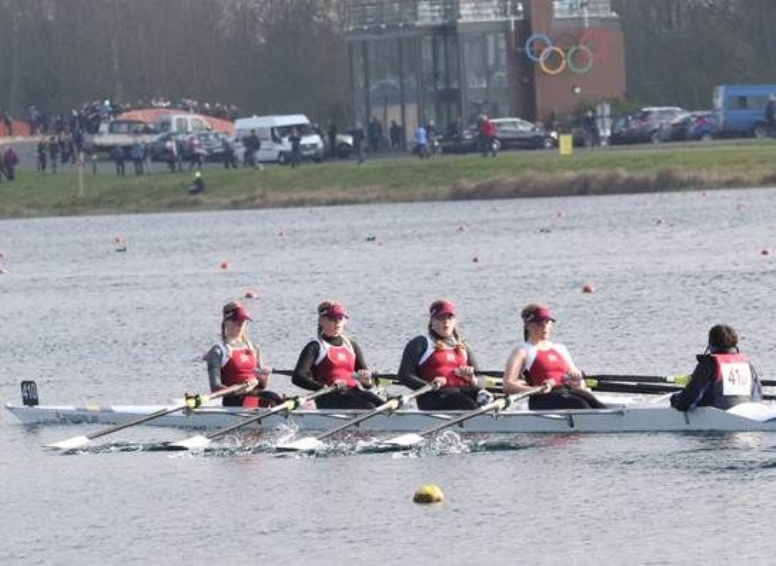 An incredible achievement for the girls who competed at the Junior Sculling Head at Dorney Lake on 24 March. The crew of Jasmin (Myton School), Mya (Kings High), Nixie and Alice (Alcester Grammar) and our very own Naomi Sergeant gave an outstanding performance, finishing 9th of 58 crews, which places them in the Top 10 crews nationally.
The picture shows the crew in the final stages of the race, heading for the finish line on the Olympic course - an amazing experience for the girls, and a fantastic outcome. We're really proud of them!
We had lots of #Shotterygirls in the competition, who all performed to the absolute best of their ability, and the results just go to show that their hard work and effort paid off. Below is a link to the Stratford Observer's article which covers the event.
Well done girls!
https://stratfordobserver.co.uk/sport/ten-medal-haul-for-stratford-rowers/