Gym and Dance Showcase Evening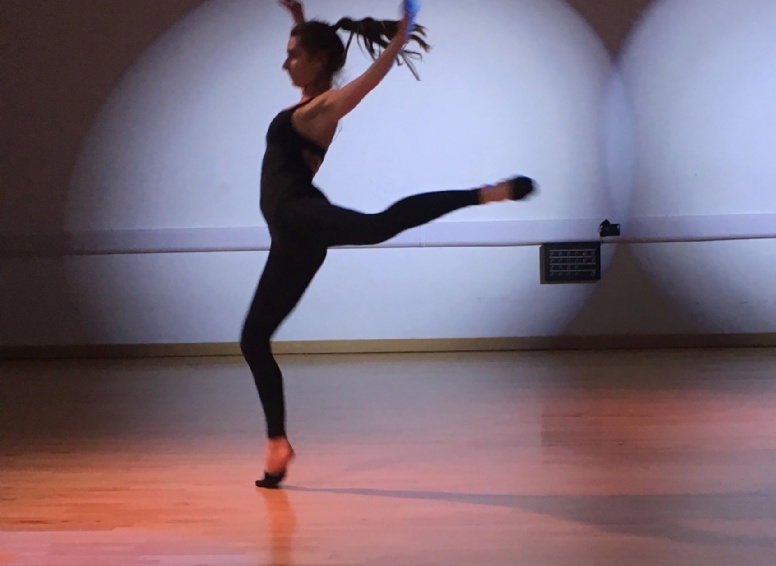 Last week, 40 SGGS students put on a stunning, varied and exciting evening of both gym and dance. They showcased their work to a packed audience, having practiced in their extra curricular time throughout the year.
The gymnasts gave skilful, well executed floor routines, followed by an exciting demonstration of jumps, aerials and a quick fire cross-over vaulting routine, well received by a very appreciative audience.
Whilst gymnastics club has been available to students for as long as anyone can remember, Dance Club is a more recent addition, having grown hugely in popularity since it began just four years ago. It is now led by the most senior dancers, who also choreograph the dances for all the students, so a special mention must go to Suki Scholes (Year 13), Tara Loosmore (Year 12) and Lily Butcher (Year 11). Their creative ideas and demanding moves ensured the audience had a wonderful mix of dance styles, as well as variety of solo and group dance work, from both the junior and senior dancers.
The last performance was given beautifully by Year 8 students in memory of Becky Hulme, one of their peers who sadly passed away earlier this year. It was a wonderful tribute and the girls made a tremendous effort, which was both poignant and thought-provoking.
The evening was a huge success and the feedback from the audience was extremely positive and encouraging: well done to everyone involved, what a fantastic night!