French Exchange Trip - A Student Review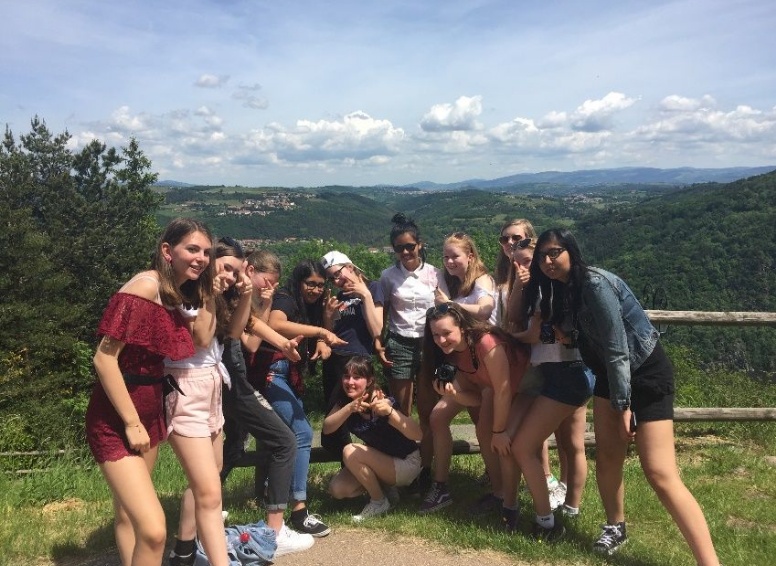 The French exchange was a great experience to practise our language skills and to spend time with our partners!
We left on the Friday for a flight to Lyon and we were all so excited to see our partners after months away. After arriving, we ate dinner at the school with our partners and their families and got to enjoy home-cooked French cuisine - delicious! We left for Lyon first thing on Monday morning and had a great day enjoying Vieux Lyon's small streets and the Cathedral. We spent the rest of the afternoon shopping and eating ice cream in the heat, before heading back to school to enjoy the evening with our partners.
The rest of the week consisted of visiting a farm and petting sheep, as well as a few lessons in the Lycée and a long hike to round off our trip. This was my favourite part as we got to witness the beautiful French countryside, and an amazing view of the River Loire. Overall, the trip was really enjoyable and we were all so sad to say goodbye at the end!
Simran Bassi, Year 10