Year 12 Students Jump For Charity!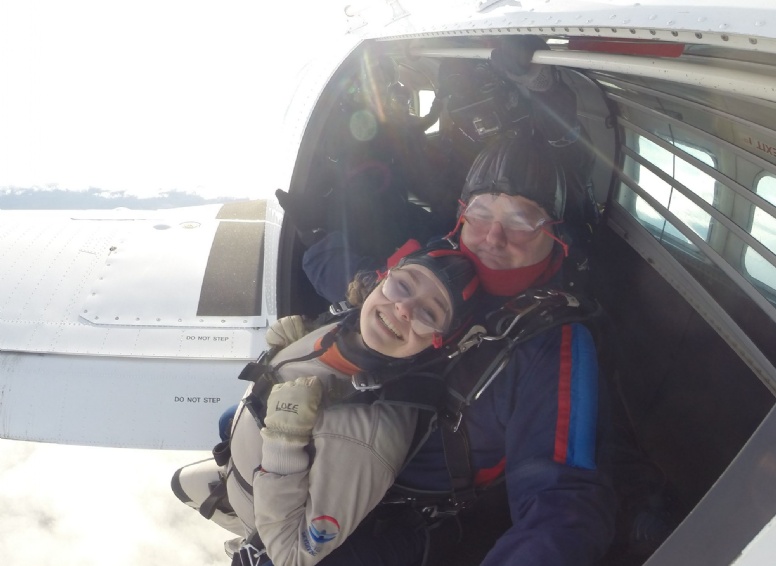 A rousing assembly by Young People First inspired Year 12 students' Maryam, Rosie, Ruby and Katie to literally jump at the chance to be able to raise money for the charity whilst achieving their life long dreams of skydiving. Maryam tells us more...
On the 11th of March, ourselves – Maryam and Rosie, along with two other year 12's (Ruby and Katie) ticked off our number one bucket list experience: skydiving! It is something each of us has always wanted to do, and when the opportunity was presented to us by Young People First during an assembly in October, we jumped at the chance (literally).
Our target was to raise £400 each, for the charity, which does many things for disadvantaged young people, such as supporting young people leaving care, or helping them into work or college. After many months of fundraising including a successful sixth form bake sale we manged to exceed the target and raise over £2000 between us.
The anticipation leading up to the jump, was varied - some of us being completely relaxed, and others looking up fatality rates online and and how best to try and survive should the parachute not open. Thankfully, everything ran smoothly and we all agreed that it was one of the best experiences of our lives, something we would all do again.