Year 5 Open Event - 21 June 2018 - "See Us At Work" Morning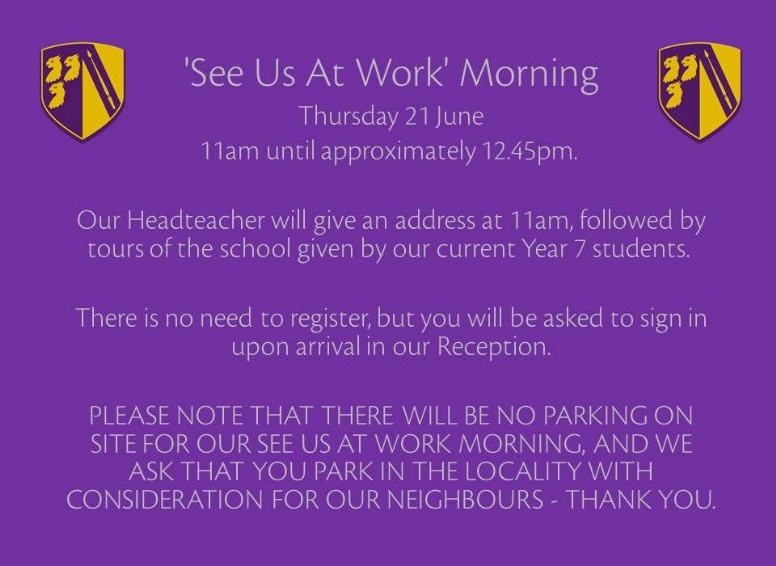 IMPORTANT NOTICE:
There is no parking available on the school site.
Please park in the locality with consideration for our neighbours.
For those that require Disabled Parking, please contact the school directly: info@sggs.org.uk
We look forward to seeing you!
- - - - - - - - - - - - - - - - - - - - - - - - - - - - -