Year 10 Art Trip to Oxford - A Student Review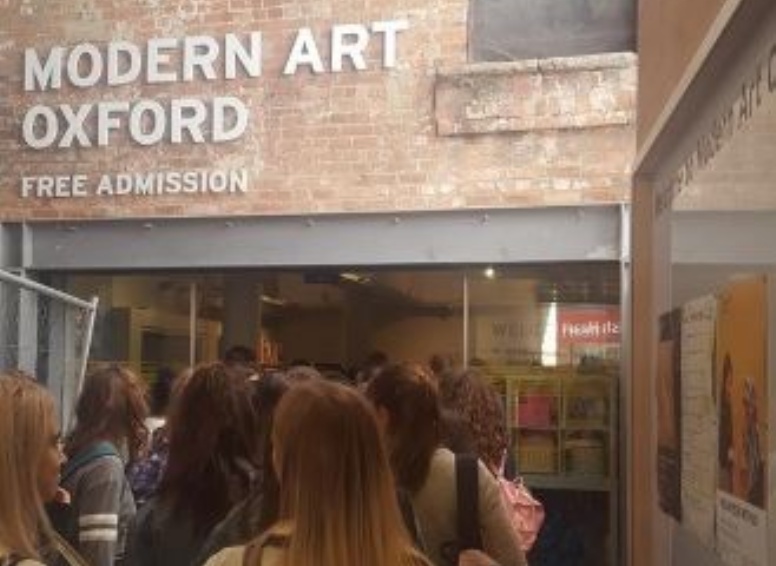 On Tuesday 22 May, we visited Oxford to gain inspiration from two fantastic museums for our individual projects and wider artist research. Firstly we visited the Ashmolean Museum of Art and specifically their American Modernists exhibition: this included a number of works focusing on vibrant shapes and colours including works by Georgia O'Keefe and Edward Hopper, some of which had never been exhibited in the UK before. After sketching and viewing these works we spent some time looking around the museum and the variety of art on display, from oil paintings to Raphaelite sketches to pottery and sculpture. We were able to sketch and take photos of any works that we were attracted to and experience the art in a liberal and independent way.
After lunch we visited Modern Art Oxford which was exhibiting an installation from Cinthia Marcelle with participation from six other local artists. Before viewing the exhibition we received a talk from one of the guides explaining the process involved in making the work and the purpose behind the work; exploring parallels between Brazil (Marcelle's home country) and Oxford, particularly in regards to education and job security. The installation took up two rooms and had a striking contrast between the orderly materials in the first room and the dynamic way they had been used to create a disorderly space of which the viewer could walk through and interact with. It was controversial - as the best artwork is - but allowed us to change our views on what defines art and the abstract ways everyday materials can be used.
It was a really valuable and interesting day; thank you to Mr Flaherty for organising the opportunity for us!
Emily Hoyle, Year 10