French Exchange 2018 - A Student Review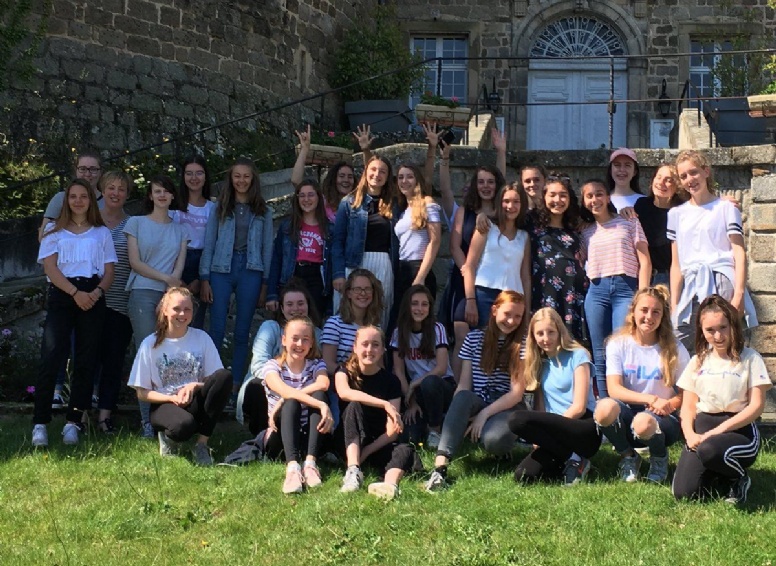 Between 15th-21st June, fifteen SGGS girls went to Monistrol-sur-Loire for the away leg of our French exchange trip with the Notre Dam du Château school. We began by journeying from Birmingham to Lyon airport before meeting our exchange partners at the school on Friday evening before diving straight in to a weekend with our host families.
We all had an incredibly varied and interesting time experiencing French culture and activities including quad biking, paddle and wake boarding, visiting the beautiful city of Lyon and power boating! After having some lessons with the girls at their school we went on some day trips with our leaders Ms Bell and Ms Wood and visited the tourist attractions of the region. These included the statue of Notre-Dame de France (the Virgin Mary) in the picturesque town of le Puy-en-Valey. Being immersed in the language evoked a new found passion for French in many of us, particularly inspiring some of is to consider French A-level.
Holly Unwin said 'I really enjoyed the time with my French family, and we saw lots of beautiful sights! I was thoroughly exhausted by the end of the week though!'
Sarah Lockwood ' The family was so kind to me and they made me feel so welcome. It was so interesting to be immersed in the language '
Sîan Ferguson 'I fitted in straight away and everyone was just so nice!'.
Zoe Talbot "We saw some beautiful Corbusier Architecture and I enjoyed seeing some of the Churches. I found all the trips cultural and interesting"
I would thoroughly recommend the French exchange to anyone taking French GCSE as it not only greatly improved our French, it was also a terrific experience and so much fun!
Emily Hoyle, Year 10