Hedgehogs! SGGS Student's Report About Her Appearance on BBC Programme 'SpringWatch Wild Academy'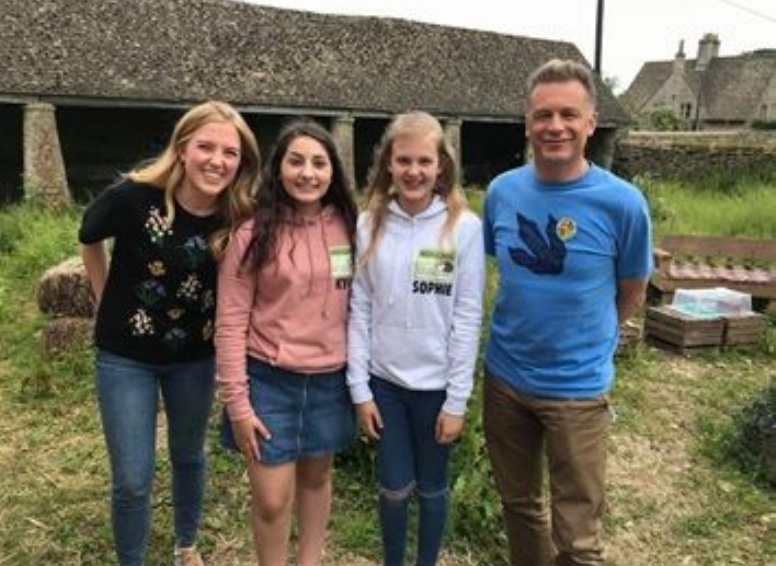 Hi! My name is Sophie smith and I am in Year 7 at SGGS. I rescue and rehabilitate hedgehogs. A couple of weeks ago I had the amazing privilege of being asked to go on the BBC programme, Springwatch Wild Academy ! It was such an exciting experience and we got to meet Chris Packham and Michaela Strachan, too!
When we arrived on the Springwatch set, the first thing we did was to have a tour of all the filming and editing rooms. It was really interesting to find out exactly how they film each episode and the amount of work and people that are needed. We met Maddie Moate, the presenter for Springwatch Academy who we were going to be doing our part of the show with.
We ran through the show with Maddie and talked about what we were going to say and who was going answer which questions etc. Then about 5 minutes after the run through we started the live recording of the programme.
During the filming we talked about how we care for hedgehogs and how we raise awareness. We gave an example of how to make a feeding station and answered the viewers' questions. Near the end of the programme, Chris Packham was going to do a piece on owl pellets and he asked us if we would like to join him which was really exciting. We opened the owl pellets and found loads of skulls and bones inside them!
The day was absolutely fantastic and something I would just love to do again. It is always great to be able to raise awareness about hedgehogs and even better to be able to do it on TV!
You can read more about the Springwatch Wild Academy Programme here