Geography Field Trip 2018 - Student Comment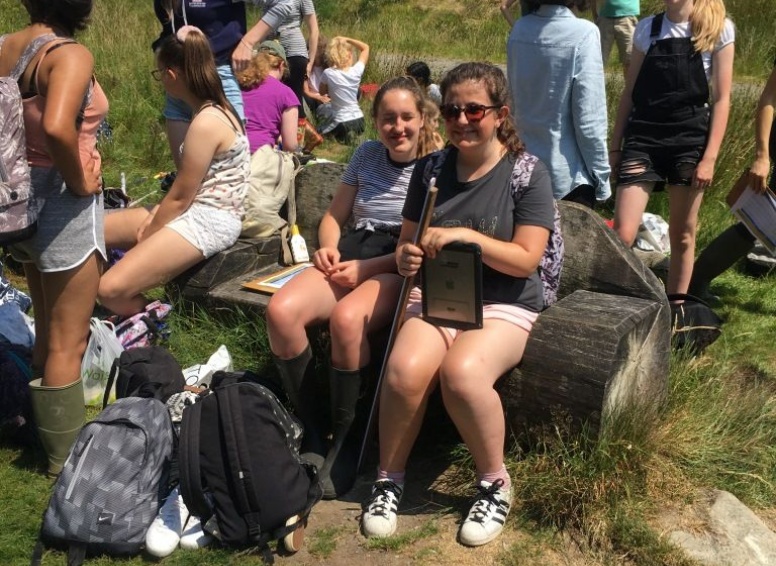 From the 9th to the 13th of July, the Year 10 GCSE Geography students visited Orielton Field Centre in South Wales to complete some field work for our exams next year.
On the first two days, we did some work on rivers in Haversfordwest and the Afon Syfynwy, where we assessed the effectiveness of river defences and took measurements in the river, as a practice for our GCSE enquiries later in the week.
On Wednesday, we went down to Saundersfoot and Amroth to look at the impacts of a disastrous flood or storm and what had been put in place to prevent this. This was also an opportunity to reward our good work with some ice cream! We then headed to Milford Haven on the Thursday to look at economic impacts & changes, and spoke to locals about how the industry had changed there. On Thursday evening, we then had a campfire together and left out some mammal traps. We were very lucky to find that several voles and mice had spent the night snuggled up in the hay in our traps, having eaten the seeds and apple slices we had given them.
As well as a jam-packed and busy week of fieldwork, we had lots of fun in the grounds of the centre, where we could look for wildlife in the woodland or play football in the gardens. As well as this, we all enjoyed the nail-biting World Cup match between England & Croatia on Wednesday and crowded round the TV to watch it!
A huge thank you to Mrs Macvie, Mr Gaskell, Mrs Partington, Mr Hall and Mrs Parker, for joining in with great enthusiasm! All in all, we had a fun and educational week, where we learnt so many things that can't be taught in the classroom...
Kate Inman and Holly Unwin, Year 10