Year 7 Celebrate National Poetry Day With a Slice of Slammin' 'n' Jammin'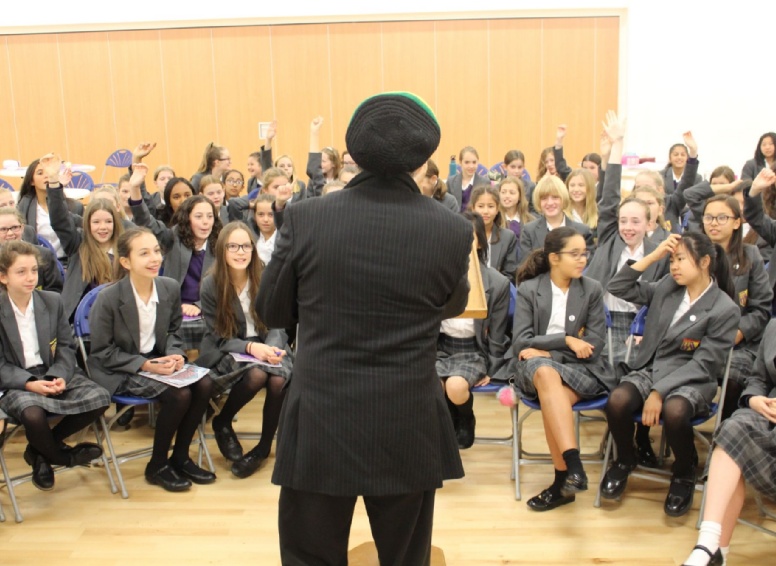 A review by Mrs Litterick, Head of English...
There's no sweeter music to an English teacher's ear than the excited jabber of one hundred and twenty wannabe poets clamouring to have their thoughts brought to life. In celebration of National Poetry Day, SGGS welcomed performance poet Mr Richard Grant, aka Dreadlock Alien, to spin some word magic and get our poetic juices running. Battle slams, beat boxing, mini gigs, couplet heroics and more pushed our Year 7s to dizzying creative heights with the day culminating in a heroic group slam.
United under the poetic banner of 'Change' girls worked hard to produce solo and group performance poems, experimenting with new words and rhythms; they incorporated beat boxing and song with lines stuffed full of imagery and heartbreaking intensity. From poems about global warming, to education to friendship SGGS's Hall rang out with the chaos of creativity.
Dreadlock Alien held 120 year 7's in the palm of his hand; whipping up a rhyming couplet in a heartbeat and instilling a love of performance poetry in everyone who participated.