SGGS Year 7 Student and European U16 Female Black Belt Grand Champion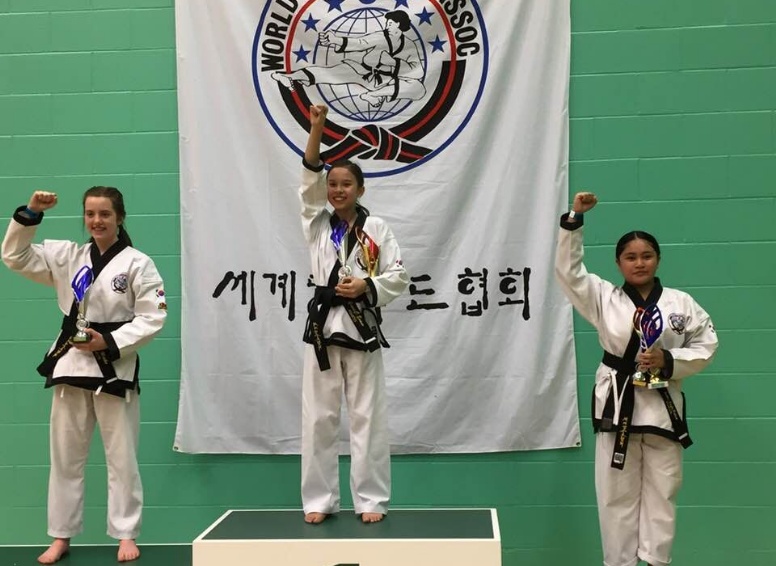 SGGS Year 7 student Grace Evans is an extremely accomplished Karate champion. We stole five minutes to ask her some questions about this meticulous sport...
How did you become interested in karate?
I got involved with Tang Soo Do (Korean Martial Arts) at the age of around 5 when my brother Gareth inspired me to join him at the local Kenilworth club. Gareth was already a Cho Dan (black belt) and had won many competitions, so it was great having an older brother to look up to and who could also teach me the finer points of this form of martial arts.
What level are you at?
I am currently a Cho Dan which is a 1st Dan Black Belt. I will be grading for my E Dan, which is a 2nd Dan Black Belt, in October 2019. I have represented Great Britain in competitions in the UK and abroad and I am also the current the European Under 16 Female Black Belt Grand Champion, which I achieved in Rotterdam last year. This has been my biggest achievement to date and probably the hardest to win due to the age group that I was competing in. One Dutch girl in my group was taller than all the judges!
What's in the pipeline?
I have the Welsh Open Championships in Ebb Vale, Wales in November. I will also be competing at the UK National Championships in April 2019. Hopefully, if I medal at these championships it will qualify me for the World Championships in 2020, which will be held in Greensboro, North Carolina, USA.
Why do you like it?
Karate has played a major part of my life and helped me in so many ways. It has taught me to focus and never give up when things look difficult. It has also shown me how to look after myself other than just self- defence, by teaching me the importance of staying fit and healthy.
The Seven Tenets of Tang Soo Do
1. Integrity
2. Concentration
3. Perseverance
4. Respect and Obedience
5. Self-Control
6. Humility
7. Indomitable Spirit