Cause for Celebration!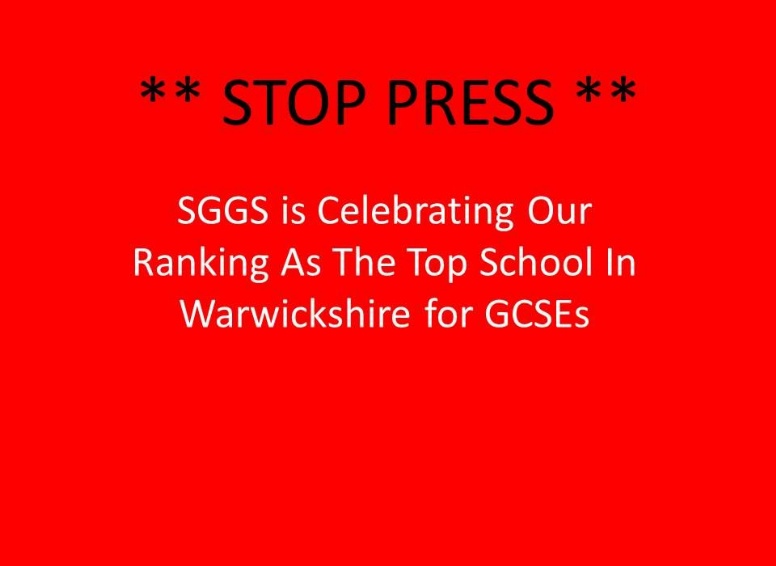 PRESS RELEASE
SGGS Students' Prove Their Appetite for Success
at the Top School In Warwickshire for GCSE Results
Stratford Girls' Grammar is delighted to report that its Progress 8 score for the 2018 GCSE exams is 0.85. This means that their students made 0.85 grade more progress in each GCSE than similarly able students nationally. With an Attainment 8 score of 78.1, the school is again celebrating being the top school in Warwickshire for GCSE in terms of raw results and the progress made by the students. These results were in the more challenging GCSEs graded 9-1 where far fewer students were expected to achieve the top grades. Again, Stratford Girls' Grammar bucked this trend as 25 girls achieved 7 or more 9 grades in the new exams - a remarkable 6% of the national total of girls achieving 7 or more 9 grades.
Headteacher Jacqui Cornell said, "Schools are now measured by the value they add to each student as opposed to headline figures. SGGS is therefore delighted to have attained so well this year in this still relatively new measure. It's testament to the work ethic of the students and staff, and a joint determination to maximise our students' potential in all elements"
Progress 8 is a measure of the progress students make from the end of primary school to GCSE across a range of 8 GCSE subjects. It is a type of value added measure, which means that pupils' results are compared to the progress of other pupils nationally with similar prior attainment. Attainment 8 measures students' raw results (attainment) across 8 key GCSEs including Maths and English.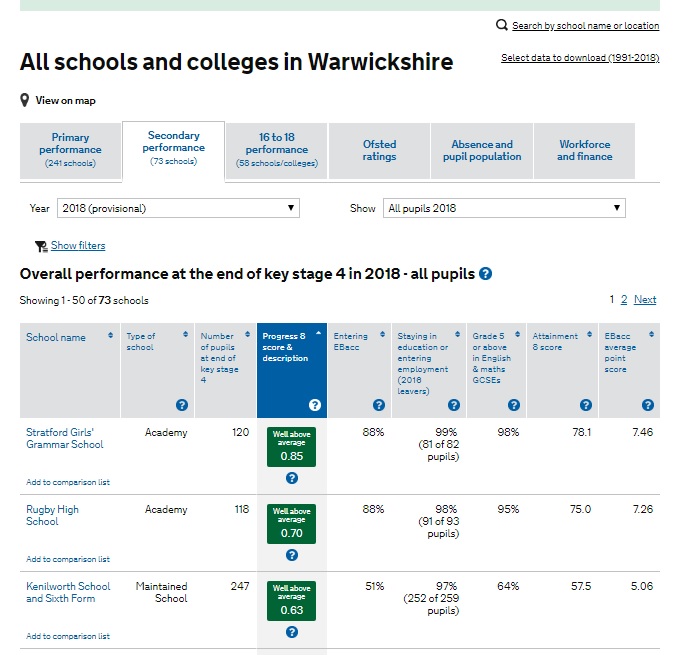 -- Ends --
Source for Progress 8 and Attainment 8
https://assets.publishing.service.gov.uk/government/uploads/system/uploads/attachment_data/file/734601/Secondary_accountability_measures_August_2018.pdf
Source for top achievers:
https://assets.publishing.service.gov.uk/government/uploads/system/uploads/attachment_data/file/735678/GCSE_Infographic_23.8.18.pdf