Sports Round Up for Autumn Term 2018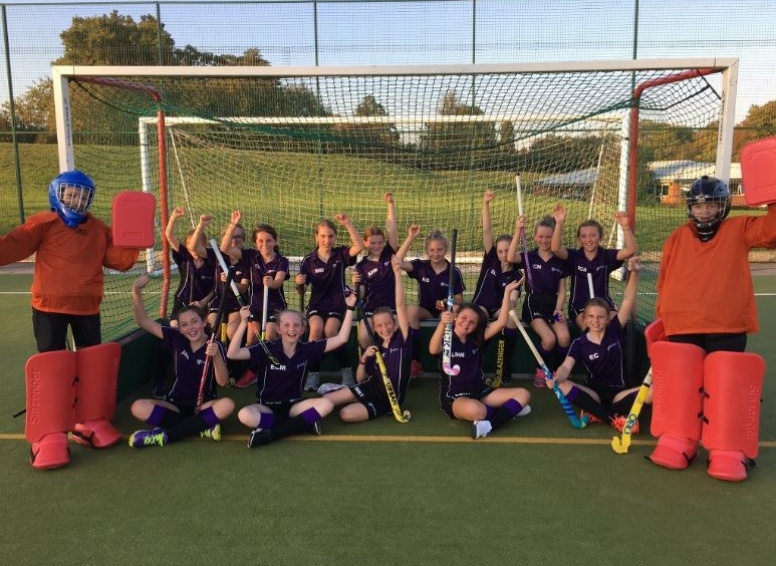 Year 13 Sports Captain Kate Azima rounds up the sports overview for the Autumn term...
For PE in the Autumn term there have been many highs, many successes and most importantly lessons that have been learned. As we look back through theterm, here are just a few of the many highlights:
We had a total of 20 Netball fixtures across all the year groups with 109 students participating in practice both at lunch and after school. It is safe to say that we had many successes with the Year 9 team winning the South Warwickshire Tournament and the Warwickshire County Tournament where they were unbeaten throughout. They went on to win the Solihull, Coventry and Warwickshire Tournament sending them through to the regional finals in January. The Year 10 team also managed to win the South Warwickshire Tournament and the Year 11's managed to place 3rd in their tournament as well. In other news, Elise and Mia (Year 9) were selected for the Loughborough Lightening and Wasps Development Squads and Mattie (Year 10) was selected for the U17 Wasps Netball Squad.
Another display of fantastic results for the term came from the hockey pitch. With 17 fixtures this term and over 80 students going to practice, it made for some very interesting matches resulting in both success and defeat. The students played extremely well throughout the term with Year 9, 10 and 11 all winning their respective South Warwickshire Tournaments both in the pouring rain and very cold temperatures.
Rowing was another area of much success with 2 events in the South Warwickshire School Games Indoor Rowing Competition. With over 100 girls participating in practices throughout the term which included fitness as well, the students had some excellent results. We had teams representing SGGS from both years 7/8 and 9/10 who both managed to win the South Warwickshire round meaning they will now represent Warwickshire at the Level 3 School Games in April. A special mention goes out to Harriet Noyes and Millie Hodgson who competed at the British Rowing Indoor Championships held at the Velodrome in Queen Elizabeth's Olympic Park. Harriet became British Champion in the Year 8 Girls 500m event whilst also securing a Bronze medal in the timed race and in the same event Millie finished only 2 seconds from the medals in 5th place. Another mention to Harriet Hodgson who, in the Year 10 500m event, narrowly missed out on the medals by a margin of only 6 seconds although still managed to finish 17th in a large category of 57 competitors.
70 girls attended badminton practice this term. Both the U12/13 and U14/15 teams played their way to victory and became the South Warwickshire Champions at the Level 2 School Games earning themselves a spot at the Level 3 School Games which is an excellent achievement. Another special mention however, must go to Varsha (Year 8) who won a Gold in the U15 Bronze Tournament.
Cross Country was one for much appraisal with some outstanding performances across the age groups. With 4 fixtures the girls certainly did not disappoint. The following girls represented Warwickshire in the first race of the season. In Year 7 Abi George, Lucy Thomas, Maisie-Joy Spriggs, and Esha Radhawa. In Year 8 Abi Skinner and Holly Newton. In Year 9 Ellie Deaner, Katherine Muldoon and Charly Marshall. In year 10 Ellen Taylor and Year 11 Joanna Leadley and Rosie Cale. Abi G, Lucy, Maisie-Joy, Abi S, Ellen and Rosie qualified for the next round of the competition with special mentions going to Year 7 Abi who finished in 31st place and Year 10 Ellen finishing in 32nd place in their respective age categories.
A very impressive display of results for the term would most definitely be the Swimming Teams. Firstly, the St Martins Swimming Gala where SGGS managed to win all 4 of their age groups events year 7 -10. Secondly, the Regional event held at Warwick School proved to be an excellent gala for both the junior and senior teams. The Junior team managed some excellent times and finished 91st in the Freestyle relay and 68th for IM relay out of a category of over 200 teams. The U18 Team managed to qualify for the Schools National Finals that were held November at the Olympic Swimming Pool in London. The girls qualified in an outstanding 23rd place for the IM relay and managed to better their performance further, finishing 18th overall. Despite that, in the Freestyle relay they managed to qualify in 33rd place and again managed to better their performance by finishing 14th overall. Well done to all of our swimmers.
Football saw over 40 girls participating in training, with a special mention to Mr Ajimal and Mrs El-Bekai for taking over the running of the teams. The Year7/8 team became the South Warwickshire Tournament Champions at the Level 2 School Games, and the U15s are in action this month. The U15 team also competed in the ESFA Schools Cup for the first time where they lost in the 3rd round to a strong team from Tewkesbury.
The rugby teams have been training hard with 66 girls attending practices, the U15s played a friendly tournament at Shipston and unfortunately the U13s was cancelled due to bad weather.
Sixth Form vs Teachers Sport this term has been eventful and highly competitive to say the least, with the Sixth Form grabbing our first win against the teachers in Netball by a goal in the last 10 seconds. However, the teachers took an early lead winning the Hockey Match back in October they then went on to win the first netball game as well as Basketball. Despite this, it has been extremely entertaining with the highlights being Mr Giles's intense fall on the hockey pitch after tripping over his own hockey stick and Mrs El-Bekai's absolute hatred for Netball and the footwork rule.
The 6th form have played netball verses KES and hockey verses King Henry Viii with more matches planned for the new year. The Year 12 Stretch and Challenge group have enjoyed the virtual fitness classes at Stratford Leisure Centre and will be starting some squash coaching in the new year.
And finally….
Some extraordinary figures from this term are that within school sport this term we had 736 participants at training as well as 42 fixtures across all sports and age groups. Of those not mentioned we had a total of 107 girls participate in dance club and 49 for gym who are working towards the gym and dance showcase happening late spring term as well as 65 for volleyball, 30 for basketball and 100 for fitness and rowing.
So, to everyone involved in sport this term, we would like to say a massive thank you for your participation and hard work that you have all put in this term. Without you, this fantastic list of achievements wouldn't be possible.
Miss Parker has been a valuable member of the PE department and has helped with numerous fixtures and clubs in her time at SGGS. We would all like to wish her the best of luck for the future as she returns home to New Zealand to continue with her studies.
Kate Azima (Year 13 Sports Captain)