Youth Speaks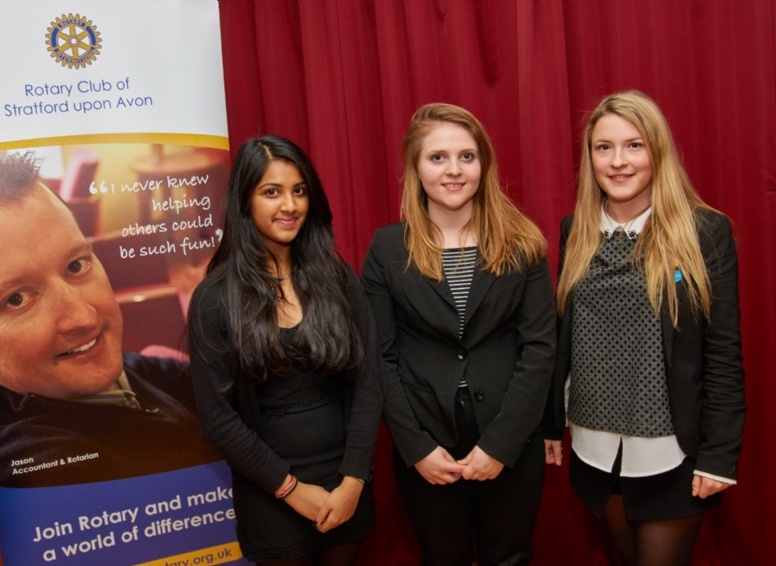 As part of our curriculum enrichment, six girls from the Sixth Form took part in a public speaking competition, Youth Speaks. Here, some of those girls give us a sense of their day.
By Liza Arts, Freya Chilton Hawkes, Charlotte Colley, Erin Graham, Devina Sharma, Isabella Worrall, Sixth Form.
Although it was difficult to initially come up with topics to talk about, once our two teams had decided on two thought-provoking topics - gender equality and the censorship of books within the education system - we were all hugely enthusiastic about the competition.
Taking part in the county round of the Youth Speaks competition was both very nerve-racking and very enjoyable – we were up against some really talented and well-prepared teams from local schools and we had a healthy sense of competition which only added to the excitement of the evening.
We were able to witness speeches from two different age categories on fascinating and provocative topics such as addiction, cyber-bullying and the modern music industry. It was a great opportunity for our eyes to be opened to both the unusual and engaging topics being discussed and the variety of ways in which teams approached their presentations from a rhetorical point of view.
Although our Shottery team did not win our round, we have developed many useful skills throughout the process of preparing for the competition. Our aptitude in the construction of arguments, the ability to write in an engaging and persuasive way and to then present to a room full of people, have been significantly improved by our experience and participation in Youth Speaks, and for that we are extremely grateful!