Bronze Arts Award for SGGS Student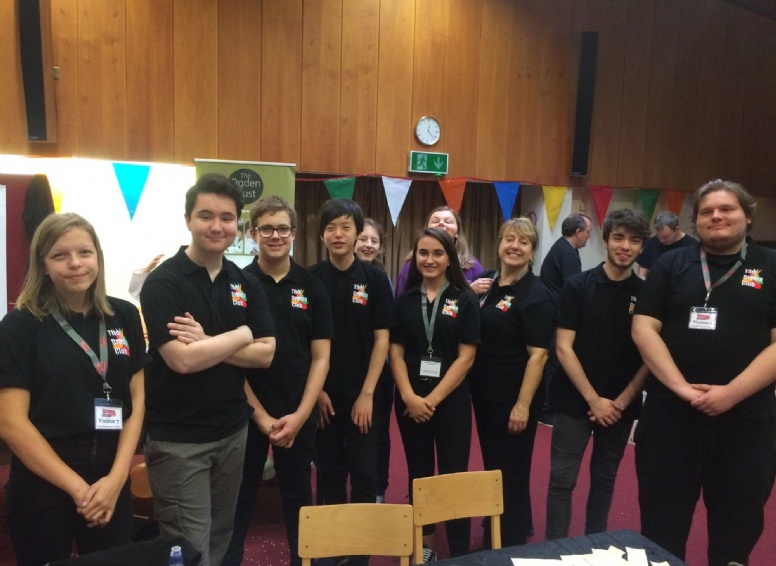 Recently I completed my Bronze Arts Award through The Drama Club in Stratford-upon-Avon. Arts Award is a scheme which is like DofE but for the creative arts. The Bronze level is split into four parts: a. take part, b. be the audience, c. arts inspiration, d. skill share. For my 'be the audience' category I wrote a review about the West End musical 'Wicked' and for my 'arts inspiration' section I chose to research and write about Tim Burton, an artist and movie director whose films include 'Nightmare before Xmas' and 'Miss Peregrine's Home for Peculiar Children'.
For my skill share I was lucky enough to be able to set up and run a drama club for Year 7 & 8s during my lunch hour. This really helped with my organisation and confidence skills. Having to plan and run the sessions every week was a lot to take on, but I was glad that I did it. I wouldn't have been able to do it without the support of the two drama teachers at SGGS and their level of trust in me.
Drama is something that I have always really enjoyed since I was in primary school. I was lucky enough to have a drama teacher at my primary school and had the opportunity to perform in school shows. I have been lucky enough to still stay in touch with my primary school drama teacher as he runs the Arts Award club!
I have taken part in numerous shows out of school since I was in Year 4 and have performed at the Stratford Arts House (now Play House), the Playbox Dream Factory, the RSC Swan Theatre and the RSC Courtyard (now The Other Place). I am currently working on three different shows – Joseph & His Amazing Technicolour Dreamcoat with Stratford Musical Theatre Company which will be in the Playhouse in March, Robin Hood with Stratford Youth Theatre which will be at the Playhouse at Easter and Into the Woods which we will perform at school in February – I like to keep myself busy.
School drama is great fun. I have learned loads in the last few years having taught by both Mrs Frater and Mrs Barrett and I plan to continue studying Drama to GCSE. It has always been a bit of a dream of mine to be a professional actress and I know that if I do choose to continue down that path my teachers at school will support me all the way.